Register for the 2019 Risk Management Maturity Benchmark Survey Results Webinar
Title: 2019 Risk Management Maturity Benchmark Survey Results Webinar
When: Thursday, December 19, 2019 - 11 AM – 12 PM EST
Presenters: Jack Freund, PhD., FAIR Institute Fellow & co-author, "Measuring and Managing Information Risk: A FAIR Approach"
About:
Together, we will explore key findings from the 2019 Risk Management Maturity Benchmark Survey conducted earlier this year, and shed some light on relevant questions your organization might have, such as:
How mature is the profession today?
Where is the industry weakest/strongest in its risk management practices?
Which improvements in maturity are likely to matter most?
How does our organization rate against others in our industry?
How has the industry matured since last year's survey?
Prepare for the webinar by downloading and reading the past two years' reports below and watching the past results webinar recordings. These reports on hosted on FAIR Institute LINK, our online member-only community. Too apply for membership, please do so here: Get Involved.

Speaker Bios:
Jack Freund, PhD.
FAIR Institute Fellow & co-author, "Measuring and Managing Information Risk: A FAIR Approach
Director of Risk Science, RiskLens
Dr. Jack Freund is a leading voice in cyber risk measurement and management. He is an expert at using risk quantification to implement, mature, and sell information risk and security programs. Jack is currently serving as Director, Risk Science at RiskLens and previously worked for TIAA as Director, Cyber Risk. The book Jack co-authored on quantifying risk (Measuring and Managing Information Risk: A FAIR Approach) was inducted into the Cybersecurity Canon in 2016. Jack's writings have appeared in the ISSA Journal, Homeland Security Today, and the @ISACA newsletter.

Vince Dasta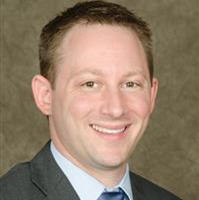 Associate Director, IT Consulting
Protiviti, Inc.
Vince Dasta is an Associate Director in the IT Consulting practice with over 14 years of experience across various industries. Vince's primary area of focus is cybersecurity risk management and helping companies quantify, understand, and manage their cybersecurity risks through analysis and measurement. Prior to joining Protiviti Vince served 8 years as a Surface Warfare Officer in the US Navy. Vince has experience in multiple industries including, Telecommunications, Financial Services and Insurance, Manufacturing, and Government/Defense.

Patrick Potter
Digital Risk Solutions
RSA
Patrick has spent over 25 years leading internal audit, business resiliency, risk management, strategic planning, process improvement and related activities at Fortune 500 companies in both practitioner and consulting roles. He now focuses on offering digital risk solutions for RSA customers worldwide. Patrick has developed a broad perspective working with analysts, partners and customers spanning many industries. He is a frequent public speaker and has contributed thought leadership articles for several publications.
Jonathan Niednagel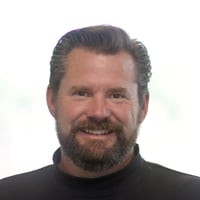 SVP of Global Services
RiskRecon
Jonathan has been a serial entrepreneur and investor for over 25 years. Before joining RiskRecon, Jonathan was the founder and CEO of Datum Security, a venture backed third party risk company which was acquired by Prevalent in 2017. Prior to Datum Security, Jonathan spent seven years as a partner at Momentum Venture Management, and early stage technology venture fund. Jonathan is a frequent speaker on technology and venture capital at conferences and universities. He has a degree in Applied Mathematics and lives in Southern California with his wife and five children.