Operational Risk Workgroup Call
Join our upcoming virtual session with our Operational Risk Workgroup for the opportunity to collaborate with other operational risk management officers and develop a set of best practices that leverage FAIR as a quantification and analytics model for operational risk.
This group has been formed to provide a peer driven forum for sharing strategies and ideas to maximize the benefits of using FAIR as the basis of your operational risk analysis methodology. For this Workgroup Call, we will be finishing up our topic on Fraud.

Guest Speaker: Myrna Olvera, SVP & BSA Officer, EastWestBank
The next call is scheduled for Thursday, December 21, 2017 at 12:00 PM EST.


Operational Risk Workgroup:

When: Thursday, December 21 , 2017 at 12:00 PM EST
Where: https://global.gotomeeting.com/join/748320741

You can also dial in using your phone:
United States (Toll Free): 1 877 309 2073
United States: +1 (669) 224-3217
Access Code: 748-320-741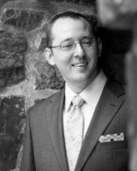 Hosted by Evan Wheeler
Evan is an expert in information security and operational risk management for organizations in many critical infrastructure sectors. Wheeler has extensive experience presenting business resilience and cyberthreat profiles to board committees, managing international teams, working directly with regulators and overseeing security operations. He is a specialist in building and running risk programs for organizations in highly regulated environments.
Sound like something you want to be a part of? Become a member or fill our the form to the right and join us on our future workgroup calls.