Operational Risk Workgroup Call
Join our upcoming virtual session with our Operational Risk Workgroup for the opportunity to collaborate with other operational risk management officers and develop a set of best practices that leverage FAIR as a quantification and analytics model for operational risk.
This group has been formed to provide a peer driven forum for sharing strategies and ideas to maximize the benefits of using FAIR as the basis of your operational risk analysis methodology. Our topic for this Workgroup Call is Fraud.


The next call is scheduled for Thursday, November 9, 2017 at 3:00 PM EDT.


Operational Risk Workgroup:

When: Thursday, November 9, 2017 at 3:00 PM EST
Where: https://global.gotomeeting.com/join/604182149
You can also dial in using your phone.
United States (Toll Free): 1 888 640 7162
United States: +1 (312) 757-3117
Access Code: 604-182-149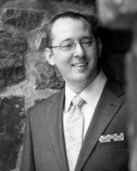 Hosted by Evan Wheeler
Evan is an expert in information security and operational risk management for organizations in many critical infrastructure sectors. Wheeler has extensive experience presenting business resilience and cyberthreat profiles to board committees, managing international teams, working directly with regulators and overseeing security operations. He is a specialist in building and running risk programs for organizations in highly regulated environments.

Guest Speaker: David Musselwhite
David Musselwhite is a risk consultant with more than five years of experience building and operating a FAIR-based quantitative Enterprise Risk Management function at a large nationwide financial services company. David is a former ERM Team Lead from Quicken Loans. He recently joined the RiskLens team where he's leading the development of world-class FAIR training courses.
Sound like something you want to be a part of? Become a member or fill our the form to the right and join us on our future workgroup calls.