Quantified Cyber Risk Management: Three Steps to Success with Highmark Health
This webinar has ended. For a recording of the webinar and a slide deck, please visit the Resource Library on FAIR Institute LINK. You can find it here: Webinar: Quantified Cyber Risk Management: Three steps to success with Highmark Health
*You must be a member of the FAIR Institute and logged into LINK to view.*
Title: Quantified Cyber Risk Management: Three steps to success

Presenter: Jason Martin, Manager, Information Security and Risk Management, HM Health Solutions (Highmark Health)

About: Interactive discussion focusing on Highmark Health's two-year journey to implement quantitative cyber risk management methods. We will cover how we achieved our program's objective to present an enterprise-level quantitative risk view by leveraging the strengths of our control framework and the Factor Analysis of Information Risk (FAIR) methodology. After a brief introduction to the Factor Analysis of Information Risk (FAIR) model, participants will have the opportunity to learn about the problems that quantitative risk management has solved at Highmark and implementation best practices illustrated by specific examples. The presentation is intended for security programs/professionals who are interested in using control-focused activities to inform the quantified cyber risk for an enterprise and leverage quantitative cyber risk analytics to drive better business outcomes including prioritized control-related remediation.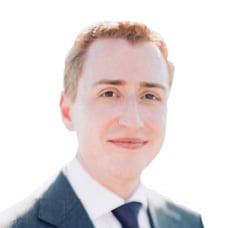 Speaker Bios:
Jason Martin
Manager, Information Security and Risk Management
HM Health Solutions
As part of the Cyber Risk Management team, Jason Martin is responsible for coordinating and producing FAIR-based risk assessments and has been a key contributor in shaping the program. Jason leads a team within the Information Security and Risk Management department at HM Health Solutions, a subsidiary of
Highmark Health, one of the largest integrated financing and healthcare
delivery systems in the United States.