Making Better Cyber and Technology
Risk Decisions: Part 2
---
It is one thing to conceptually understand the limitations of common cyber risk measurement methods and know that a better method exists. But until you see these differences action, it can be difficult to fully grasp their significance.

In this second of a three-part webinar series, Jack will compare and contrast a common risk measurement method versus FAIR by applying both to a risk analysis scenario where an important decision is at stake. By watching the analysis unfold you will gain a deeper understanding and appreciation for their differences. This process will also shed light on some of the misperceptions and fallacies that surround quantitative risk measurement.
---
When: Wednesday, May 20 at 2 PM BST / 9 AM EST
Where: GoToWebinar
Please contact Luke Bader, Director of Membership and Programs at the FAIR Institute to assist with any questions or issues at lbader@fairinstitute.org and +1-(484)-885-4144.
---
---
About Jack:
Jack Jones
Chairman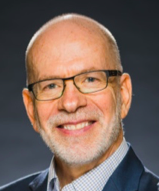 FAIR Institute
Jack is the foremost authority in the field of information risk management. As the Chairman of the FAIR Institute and co-founder and Chief Risk Scientist at RiskLens, he continues to lead the way in developing effective and pragmatic ways to manage and quantify information risk.

As a three times Chief Information Security Officer (CISO) with forward-thinking financial institutions such as Nationwide Insurance, Huntington Bank and CBC Innovis, Jack authored the FAIR model, the only standard quantitative model for cybersecurity and operational risk. A sought-after thought leader, he recently published the award-winning book 'Measuring and Managing Information Risk: A FAIR Approach' and is a regular speaker at industry conferences.