Making Better Cyber and Technology
Risk Decisions: Part 3
---
Organizations (and professions) often resist change even when changing is demonstrably going to result in improvement. And it should be no surprise to anyone that this is also true when we're talking about changing how we think about, evaluate, and communicate cyber and technology risk.

In this final webinar of a three-part series, Jack will discuss the change management component of adopting better risk measurement methods. This will include important topics like; where to begin, defining your organization's roadmap, and overcoming common obstacles.
---
When: Thursday, June 4 at 2 PM BST / 9 AM EST
Where: GoToWebinar
Please contact Luke Bader, Director of Membership and Programs at the FAIR Institute to assist with any questions or issues at lbader@fairinstitute.org and +1-(484)-885-4144.
---
---
About Jack:
Jack Jones
Chairman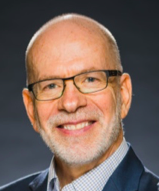 FAIR Institute
Jack is the foremost authority in the field of information risk management. As the Chairman of the FAIR Institute and co-founder and Chief Risk Scientist at RiskLens, he continues to lead the way in developing effective and pragmatic ways to manage and quantify information risk.

As a three times Chief Information Security Officer (CISO) with forward-thinking financial institutions such as Nationwide Insurance, Huntington Bank and CBC Innovis, Jack authored the FAIR model, the only standard quantitative model for cybersecurity and operational risk. A sought-after thought leader, he recently published the award-winning book 'Measuring and Managing Information Risk: A FAIR Approach' and is a regular speaker at industry conferences.