Using FAIR to Understand Change in Resilience Risk
Protiviti Sponsored Webinar
A member of your board may have asked: "How resilient is our organization?" "How do we track our organization's change in resilience?"
To provide satisfactory responses to these questions, you need a solid understanding of your organization's ability to recover important services and functions as well as its capacity to benchmark resilience, either on a comparative basis or using an organizational baseline. Common strategies that have been used in the past to measure and track resilience are prone to errors and assumptions, and as policies and technologies change with time, organizations should adopt effective methods to quantify the degree of downtime that will cause irreparable harm to their business.
This webinar is a step-by-step walk-through from the primary authors of Protiviti's latest thought leadership piece, "Understanding Changes in Resilience Risks From Technology Advancements." Following this webinar, you'll be able to:
Communicate to your board the importance of using the FAIR model to understand changes in resilience risks
Identify how the model can be used to calculate loss exposure reduction resulting from the implementation of technologies (e.g., cloud)
Justify how much capital to hold against operational risk as part of an organization's Comprehensive Capital Analysis and Review (CCAR) and risk-weighted asset calculations
---
When: Thursday, August 20 at 1 PM EST
Where: GoToWebinar
Please contact Luke Bader, Director of Membership and Programs at the FAIR Institute to assist with any questions or issues at lbader@fairinstitute.org and +1-(484)-885-4144.
---
About the presenters: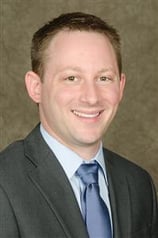 Vince Dasta
Director - Cyber Risk Quantification
Protiviti
Vince is a Director within Protiviti's technology consulting practice and leads the Cyber Risk Quantification solution which focuses on helping companies quantify, understand, and manage their cybersecurity risks through analysis and measurement. Vince is also the Chair of the Chicago Chapter of the FAIR Institute. Prior to joining Protiviti Vince served 8 years as a Surface Warfare Officer in the US Navy where he led Sailors and Marines during two deployments and developed and managed accession training programs.

Vince is a graduate of Iowa State University with an undergrad degree in Business Information Systems and Communications.
Doug Wilbert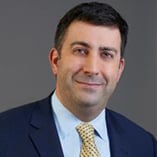 Managing Director -R&C US Operational Resilience Leader / US Capital Markets Leader
Protiviti
Doug Wilbert is a Managing Director in the Risk and Compliance division of Protiviti's New York office. Doug has over twenty years experience in financial services / capital markets and has worked on large scale consulting projects that range from financial close optimization to organization change management to large regulatory / technology projects for large banks, broker dealers, asset managers and custodians. These projects include work from the front office though operations, technology and finance. Prior to consulting Doug's had extensive commodity and risk management experience.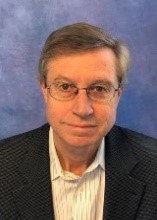 William Forsell
Associate Director - Risk & Compliance
Protiviti
William "Bill" Forsell is a senior finance professional with extensive experience in the financial services industry as well as bank regulation. Bill spent roughly ten years of the OCC focused on banking supervision. Bill has broad-based expertise in corporate treasury, capital planning, liquidity risk management, credit risk and financial planning. He also specializes in regulatory policy and supervisory program development with focus on capital adequacy and planning, stress testing, Basel regulatory capital, liquidity risk, and risk governance.