WHY FAIR?
From a Compliance-based to a Risk-based Approach to Information Security and Operational Risk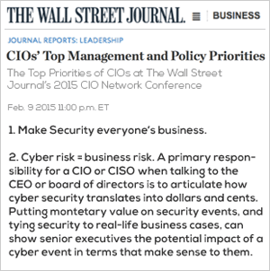 Organizations are increasingly transitioning to risk-based approaches to information security and operational risk, as compliance to regulations alone provide only a minimum layer of security and fail to adequately protect them.
Information risk has become a business issue, not just a technology issue, as most business processes have digitalized.

Boards of directors and business executives want to understand an organization's loss exposure in financial terms to enable effective decision-making.

Risk and security professionals must become facilitators of the balance between protecting the organization and running the business.