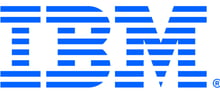 IBM Security offers one of the most advanced and integrated portfolios of enterprise security products and services. IBM operates one of the world's broadest security research, development and delivery organizations, monitors 150 billion+ security events per day in more than 130 countries, and has been granted more than 10,000 security patents worldwide.

IBM's strategic risk advisors help assess, reduce and manage security and compliance risk. We help our clients build risk management programs, and quantify security risk in financial terms to help connect security risk management with overall business strategy."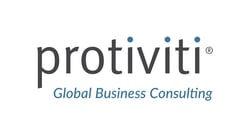 Protiviti is a global consulting firm that delivers deep expertise, objective insights, a tailored approach and unparalleled collaboration to help leaders confidently face the future. Their team of subject matter experts understand the range and magnitude of financial impact from cyber incidents on organizations. Protiviti is the Founding Advisory Partner of the FAIR Institute.
Protiviti works with clients to establish adaptive cyber risk measurement programs to help quantify the risk, simplify the process and ultimately inform leadership on the cybersecurity risk their organizations face.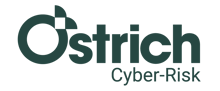 Ostrich Cyber-Risk helps organizations reduce the complexity of identifying, quantifying and communicating cyber and operational risks related to your cybersecurity posture. Benchmarked against NIST CSF with references to best standards (NIST 800-53, ISO 27001, CIS 18, and more), the Birdseye™ SaaS solution offers both Assess and Quantify models, allowing you to perform a thorough, qualitative assessment and quantitative analysis of your risk all in one application.
The Birdseye™ Quantify solution with its CRQ Simulator simulates unlimited risk scenarios that attach resistance-based financial projections to specific situations, policies and outcomes to enable risk-reduction ROI calculations. Communicate these calculations in financial terms to your team, stakeholders and the board via downloadable, shareable reports.