FAIR: A Methodology for Quantifying and Managing Risk in Any Organization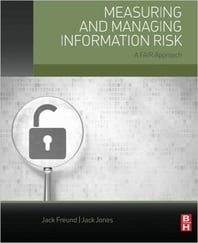 Factor Analysis of Information Risk (FAIRTM) is the only international standard quantitative model for information security and operational risk.
FAIR provides a model for understanding, analyzing and quantifying cyber risk and operational risk in financial terms.

It is unlike risk assessment frameworks that focus their output on qualitative color charts or numerical weighted scales.

It builds a foundation for developing a

robust a

pproach to information risk management.