If you're looking for an immersive experience with Factor Analysis of Information Risk (FAIR™) and cyber risk quantification, the 2023 RSA Conference in San Francisco in April is your opportunity to dive right in. The FAIR Institute will present these events at the prestigious security and risk conference:
FAIR Fundamentals Training
2-Day Course, Sunday and Monday, April 23 &24
9:00 AM – 5:00 PM PT
Reserve your seat for an add-on charge after conference registration.
Register for the Conference Now.
Jack Jones Seminars: "Today's Best Practices for Cybersecurity Risk Measurement"
2 Sessions on Tuesday, April 25
8:30am to 10:30am and 1:15pm to 3:15pm PT
Attendance is first come, first served for conference registrants.
Register for the Conference Now.
About FAIR Fundamentals Training
Learn the FAIR standard methodology and processes, including techniques to conduct quantitative risk analysis, and best practices to communicate analyses to stakeholders. The learning experience is solidified by hands-on work on applicable use cases. Learners will leave prepared to pass the Open FAIR certification exam.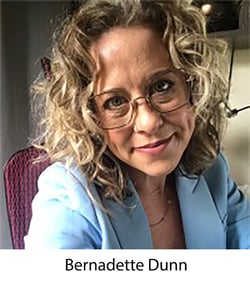 Lead Trainer Bernadette Dunn Comments:
"From a FAIR Fundamentals perspective, there are certain things to learn and memorize and spend time practicing building new habits. I call that out.
"But I also explain there's the practical side to this. How this will help your job or your organization or your stakeholders. I always want to bring it back to why you are learning FAIR."
Learn more in this conversation with Bernie Dunn: What's It Like to Go through FAIR Training in Cyber Risk Quantification?
Jack Jones Describes His RSAC 2023 Seminar: "Today's Best Practices for Cybersecurity Risk Management"
"In an economy that's forcing organizations to tighten their belts, the 'gut-driven' qualitative risk measurement of the past is no longer sufficient.
"This is especially true given evolving SEC reporting requirements, and the higher losses organizations are experiencing when losses do occur.
"Join our seminar to come up to speed on how cyber risk measurement is evolving and the advantages it can provide. This session will also include a description of common risk measurement challenges and how to deal with them."
About Jack Jones, Creator of FAIR
SC Media said in awarding Jack its 2019 Reboot leadership Award, "As leader of the FAIR Institute, he has ushered in a revolution in the way that the world's leading organizations measure and manage cybersecurity risk."
From the 2014 publication of his book Measuring and Managing Information Risk: A FAIR Approach, to his recent introduction of the FAIR Controls Analytics Model (FAIR-CAM™), Jack has been driving the risk management profession forward to a more accountable, business-friendly approach to risk analytics.