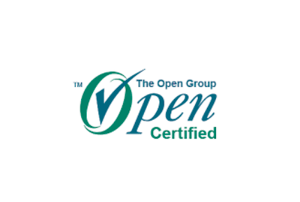 The Open FAIR™ Certification Program tests and awards certification of analysts' knowledge of the Open FAIR risk analysis and risk taxonomy standards, based on Factor Analysis of Information Risk (FAIR).
FAIR is the only international standard quantitative model for information security and operational risk. It provides a model for understanding, analyzing and quantifying information risk in financial terms, unlike risk assessment frameworks that focus their output on qualitative color charts or numerical weighted scales.
The FAIR Institute partners with our Technical Advisor, RiskLens, an Open Group accredited training provider, to offer both online and on-site FAIR Training Courses to prepare for the certification exam.
Now through the end of summer, 2018, we have partnered with RiskLens to offer FAIR Institute members a special discount on online FAIR Training courses from RiskLens Academy. For more information on how to apply the member discount, please email lbader@fairinstitute.org.
Additionally, we are offering an on-site FAIR Training course on two days leading up to the 2018 FAIR Conference in October. Sign up today to reserve your spot for both FAIR Training and FAIRCON18.
Here are some of the competencies that training in the FAIR methodology can provide:
Accurately assess aggregate IT and cybersecurity loss exposure;
Identify the significance of control weaknesses and where concentrations of risk exist;
Estimate capital reserves and cyber insurance requirements;
Optimize security mitigation budgets and project priorities; and
Support oversight, governance and compliance requirements.
After completing a FAIR Training course, analysts will have learned all the knowledge required for the Open FAIR certification exam. Both online and on-site training from RiskLens include a voucher that covers the cost of the certification exam, valued at $320, and a study guide to help prepare for the exam.
FAIR certification is issued by The Open Group; testing is completed through Pearson VUE, at one of their numerous locations. Certified experts are able to receive an Open Badge for FAIR certification.
Not fully convinced on FAIR yet? Check out the over 3,000 members who are FAIR fans and hear directly from some of our expert members in our Meet a Member blog series. With companies like McAfee, Cisco, and PwC using FAIR, it is becoming a movement - so get started today and don't get left behind!