"Cyber risk quantification" – it's a term loosely applied to putting any kind of number on risk in cybersecurity. But there is a highly developed standard for quantitative analysis of cyber risk in the financial terms that support well-informed decision-making: Factor Analysis of Information Risk (FAIR™).
See the infographic below to learn:
The worldwide extent of FAIR adoption.
Why FAIR as an open standard is superior to the proprietary and inherently flawed approaches widely promoted by vendors as cyber risk analysis today.
Key benefits, including:
FAIR enables a statistical value at risk (VaR) model for cyber (as well as technology and operational) risk on par with other standard methods of risk management in finance and other fields.
FAIR compliments the leading risk management and controls frameworks from NIST, ISO, COSO and more.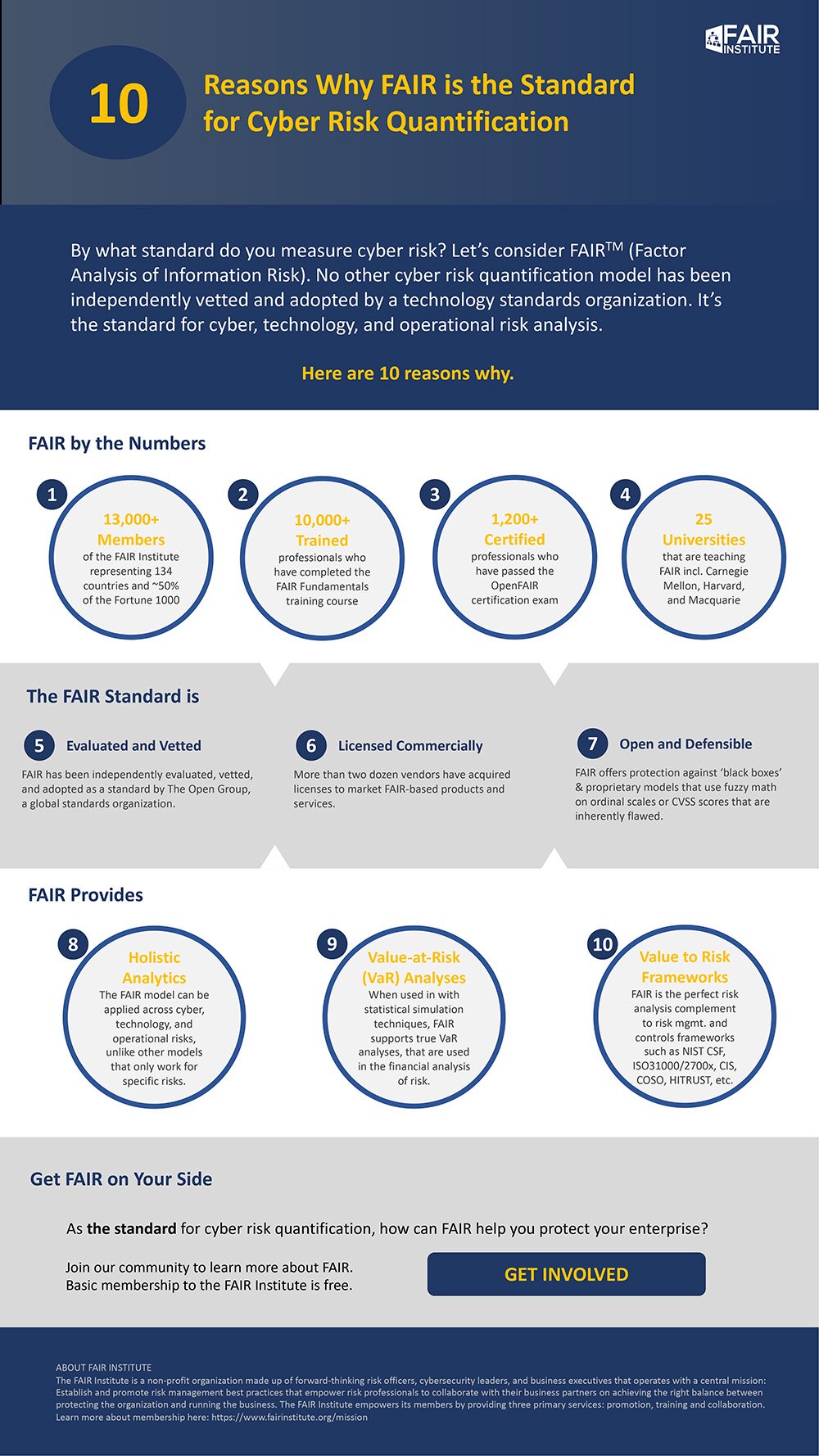 View and print this infographic as a pdf.
Learn more: Why FAIR Is Winning as the Standard