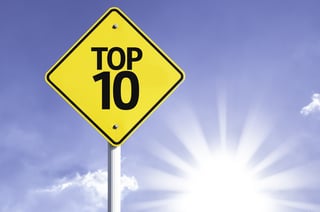 Great opportunity for FAIR beginners and experts alike to join a live, team effort at a high level FAIR analysis in the next meeting of the FAIR Institute Operational Risk Workgroup, Tuesday, April 11, at 4 PM EDT. The analysis will be led by veteran FAIR practitioner and speaker Evan Wheeler.
At last month's meeting, the workgroup took aim at one of the typical Top 10 Risks lists—which under a FAIR analysis, turn out to be filled with items that aren't really risks at all. The group selected one list component, "outsourcing," for a closer look. Together, they framed a risk statement and scoped a risk scenario for outsourcing activities.
In the April meeting, the team regroups to build out the analysis together. No problem if you missed the last meeting—Evan wrote some extensive notes as a post on the FAIR Institute blog that will get you up to speed.
---
Read Evan's blog post: Top Operational "Risks" for 2017? – Part 1
---
Don't miss this opportunity to practice and learn the FAIR model in action. If you're not already signed up, this would be a good time to join the FAIR Institute (it's free) and then join the Operational Risk Workgroup to receive an invitation to the live call on April 11.
Read more from Evan Wheeler:
Breaking Risk Paradigms with FAIR