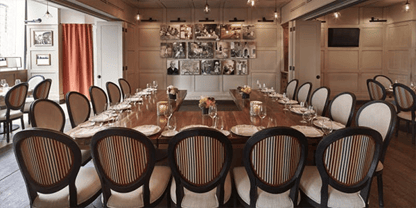 The FAIR Institute is hosting an exclusive Board of Directors Dinner in Washington DC on Sept. 23rd, 2019, as many board members descend into town for the NACD Global Board Leaders' summit.
Chris Hetner, special advisor to NACD on Cyber Issues, reports in a recent article: "It is the board's responsibility to understand cyber risk (...) and oversee it." The recent emergence of new risk quantification models that allow the impact of cyber events to be articulated in financial terms is allowing unprecedented visibility into cyber risk. Understanding the impact of cyber risks onto the bottom line provides corporations with an unprecedented opportunity to improve their cyber risk oversight practices.
Invite your Board Members today to expose them to better reporting methods, financial quantification and oversight practices that are being adopted by industry leaders.
---
---
This exclusive dinner will bring together directors responsible for cyber risk oversight, domain experts and NACD Board Leadership Fellows and will kick off a series of events related to the 2019 FAIR Conference.
Join us for an evening of learning and conversation with expert panelists:
James Lam, Chair of Risk Committee, Director, E*TRADE, NACD Board Leadership Fellow and NACD D100 honoree
Jack Jones, Former CISO at Nationwide Insurance, Huntington Bank and CBC Innovis, Author of the Standard FAIR Model, Chairman of the FAIR Institute
Amjed Saffarini, CEO, CyberVista, NACD Board Leadership Fellow
The dinner event will be on Monday, September 23, from 5:00 – 8:30 PM at Sfoglina Restaurant in Downtown Washington, D.C. Seats are limited and this event will fill-up so have your board member reserve your spot today!
Dinner Sponsors: