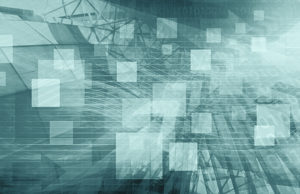 Cyber risk management company, Ostrich Cyber-Risk, has joined the FAIR Institute community as an Institute Sponsor. The strategic sponsorship includes a seat on the Advisory Board, collaboration on thought leadership materials and webinars, participation at Institute events, and premier sponsor of its annual FAIR conference (FAIRCON23) in October, and multiple local chapter meetings throughout this year.
FAIR™ is rapidly gaining acceptance as the international standard for cyber and operational risk analysis and quantification, helping organizations apply the traditional financial analytics of business decision-making to cybersecurity investment. The National Institute of Standards and Technology Cybersecurity Framework (NIST CSF), the COSO Enterprise Risk Management Framework, and the National Association of Corporate Directors (NACD) Cyber Risk Oversight Handbook all recommend the use of the FAIR™ model.
The Ostrich Cyber-Risk cyber risk management solution, Birdseye, offers security and risk teams the power of the full FAIR™ ontology, enabling analysts to measure the return on investment (ROI) across any number of risk mitigating options and analyze the risk reduction benefit of investments in cybersecurity solutions to address evolving threats like Ransomware, DDoS, Phishing, Data Breaches and more.
"Information security leaders are under increasing pressure to quantify their organization's risk exposure and justify their cybersecurity spend. Our Birdseye Pro application, built on the FAIR™ model, enables CISOs and their teams to prioritize cybersecurity risks, assess which controls will provide the most efficient risk reduction, and allocate resources for maximum impact," said Bret Laughlin, CEO and Co-founder, Ostrich Cyber-Risk. "As an Institute Sponsor with the FAIR Institute, we're able to closely interact with FAIR™ practitioners to better understand where they struggle in their cyber-risk quantification journey, allowing us to further improve our technology—enabling them to effectively practice the FAIR™ methodology."
The FAIR Institute is a non-profit organization dedicated to advancing the discipline of measuring and managing information risk. Its Factor Analysis of Information Risk (FAIR) has emerged as the international standard model for understanding, analyzing and quantifying information risk in financial terms. The Institute and its worldwide 14,000-member community focus on innovation, education and sharing best practices to advance the FAIR model and the information risk management profession.
"We're excited to have Ostrich Cyber-Risk as a Partner Sponsor. We look forward to collaborating with the Ostrich Cyber-Risk team to advance the adoption of the FAIR model and help our members build quantitative risk management programs," said Jack Jones, chairman of the FAIR Institute.
To learn more about Ostrich Cyber, please click here. Membership in the FAIR Institute is free. For more information, please visit here.
About the FAIR Institute
The FAIR Institute is an expert, non-profit organization led by information risk officers, CISOs and business executives, created to develop and share standard information risk management practices based on FAIR. Factor Analysis of Information Risk (FAIR) is the only international standard analytics model for information security and operational risk. FAIR helps organizations quantify and manage risk from the business perspective and enables cost-effective decision-making. To learn more and get involved visit: www.fairinstitute.org.
About Ostrich Cyber-Risk
Ostrich Cyber-Risk helps organizations reduce the complexity of identifying, quantifying, and communicating cyber and operational risks related to your cybersecurity posture with its Birdseye™ SaaS solution. Benchmarked against NIST CSF with references to best standards, Birdseye™ offers both qualitative and quantitative cyber risk management solutions, leveraging Open FAIR™ ontology, offering an intuitive assessment workflow to track your organization's risk over time, all in one place. Learn more at https://www.ostrichcyber-risk.com/.