J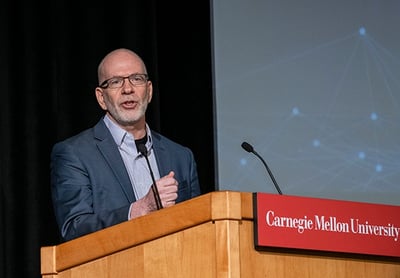 oin Jack Jones, Chairman of the FAIR Institute, and our expert panel for this engaging webinar on Friday, December 14, at 2 PM EST. Together, they will explore key findings from the 2018 Risk Management Maturity Benchmark Study conducted earlier this year, and shed some light on relevant questions your organization might have, such as:
How mature is the profession today?

Where is the industry weakest/strongest in its risk management practices?

Which improvements in maturity are likely to matter most?

How does our organization rate against others in our industry?

How has the industry matured since last year's survey?
Prepare for the webinar by watching Jack's Keynote Address from FAIRCON18 titled "The Next Frontier in Risk Management" where he begins to uncover the meaning behind the 2018 survey results. Watch the video now – requires a FAIR Institute membership and a profile on the online community, LINK. This is free to all members and we welcome information risk and cybersecurity professionals and business executives to join now.
2018 Risk Management Maturity Benchmark Study Results Webinar
Friday, December. 14, 2018
2-3 p.m. EST
The expert panel will be comprised of industry veterans from our Institute sponsors: