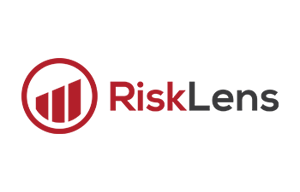 RiskLens--the technical advisor of the FAIR Institute and the company with the only SaaS platform for quantitative cyber risk management based on the FAIR model--is offering new solutions to help security and risk professionals meet the extraordinary challenges of these pandemic times.
These are short-term engagements with our Services experts, the most experienced in the world at FAIR program enablement, draw on your security data and financials, and result in reporting in non-technical, business terms that you can present to decision-makers for immediate action.
Risk-Based Cost-Reduction Workshop
Security budgets will be seriously challenged, as a worsening economy forces organizations in all industries to pull back. Using data specific to your organization, RiskLens consultants will help you proactively deal with budget cuts with a 5-day remote workshop to assess controls for their effectiveness in reducing risk in financial terms, showing you where eliminating or re-deploying controls could save the most money for the least risk. Learn more.
At the same time that budgets are under scrutiny, threat actors are more active than ever, requiring new defenses. In this 5-day remote workshop, RiskLens consultants will assess your proposed new security investments to show you where you'd achieve the most value for the least cost, again measured in risk reduction in financial terms, giving you the confidence to make your best case for new budget. Analysis is based on your security data, for the most relevant results. Learn more.
Work from Home Risk Assessment
In the sudden, massive shift to working from home, organizations have routinely prioritized speed in IT implementation over cybersecurity – assuredly leading to security problems down the line. Gain a better understanding of your most serious risks in terms of probable financial loss, with this half-day remote workshop. For a limited time, RiskLens is offering this engagement at no cost. Learn more.
COVID-19 Phishing Risk Assessment
Google reports that Gmail has been blocking 18 million COVID-19-themed phishing emails a day. Clearly, criminals have adapted their strategies to take advantage of the large numbers of new at-home workers being in a state of fear over the pandemic and confusion about security practices—and working outside the perimeter of network defenses against phishing. RiskLens Services experts will lead a half-day remote workshop to better understand where and how much loss exposure could occur—in dollar terms—as a result of phishing attacks, all tailored to your organization. This workshop is also offered free of charge for a limited period. Learn more.
Please contact RiskLens today to find out how your organization can take advantage of these offers to strengthen your cyber risk management at this critical time.