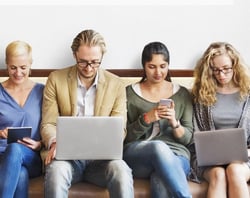 From the FAIR Conferences to the LINK discussion board to local chapter meetings, it's the membership that gives direction to the Institute – so we're asking for your guidance again.
Please take a short survey to help the FAIR Institute target our educational and community-building efforts in 2022.
Our questions cover two main topics: the risk categories of concern to you this year and the areas of FAIR™ expertise you'd like to develop. Answering these multiple-choice questions should take about a minute, though we encourage you to write any other thoughts or suggestions in the blank answer boxes. The survey is anonymous. We'll share the results so we can all learn from each other.
Thanks very much – and here's to more and better quantification in '22!
Luke Bader
Director, Membership and Programs
The FAIR Institute
Take the FAIR Institute Members Survey Now