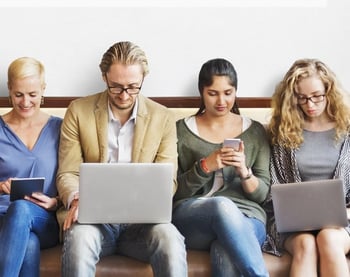 The FAIR Institute, in partnership with RiskLens, RSA, and RiskRecon, is launching the 2018 Risk Management Maturity Survey, an opportunity for cyber and information risk professionals to rate their risk management practices and benchmark their organizations against their peers.
We think you'll find taking this brief survey a thought-provoking exercise, as you move through a structured evaluation of your processes, including:
Controls, asset and threat visibility
Risk models
Risk reporting
Analyst skills
Risk awareness in your organization
The survey is designed to be completely anonymous and should take between 10 to 15 minutes to complete.
---
Download and read the 2017 Benchmark Survey Report
---
Results of the 2018 Risk Management Maturity Survey will be released at the 2018 FAIR Conference, October 16 & 17 at Carnegie Mellon University in Pittsburgh. We will also post the full report in the members-only Resource Library on FAIR Institute LINK. The Survey will provide a rich set of data on the overall state of maturity of the risk management profession, and a roadmap to improvement.
We would like to extend the opportunity to participate in the survey to all risk management professionals. The more data we gather, the better we will be as an industry. If interested in partaking in this benchmark study, please submit your survey before August 23, 2018.
Thank you to our survey co-sponsors RiskLens, RSA, and RiskRecon.