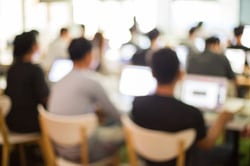 As a FAIR Enablement Specialist, I have the opportunity to speak with members of the FAIR Institute on a regular basis. One common theme I hear is the need to improve their skillset and understand the FAIR™ (Factor Analysis of Information Risk) model better. This is not surprising as more and more companies are looking for professionals who are familiar with risk quantification, and FAIR is the only internationally recognized standard for it.
One of the biggest challenges for many professionals is translating risk into financial values and communicating the urgency of investing in security measures. This is where the FAIR Fundamentals course comes in. The course, offered by the technical advisor to the FAIR Institute, RiskLens, provides a comprehensive education on the FAIR model, including case studies and hands-on practice to help participants run their own analyses.
The course is available in two formats: self-paced and hybrid. The self-paced format is a great option for individual learners or small groups that are just getting started with FAIR at their own organizations. It provides 6-month access to the contents and studying materials to prepare for the certification exam.
Register for FAIR Fundamentals Self-Paced Course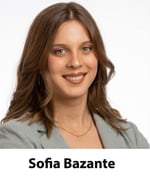 The hybrid format is a one-week, interactive experience that is offered once per quarter. This format allows participants to learn from an instructor, Bernadette Dunn, Head of Education at RiskLens, as well as from their peers in different industries. The next Hybrid Course will take place on the week of February 27th.
Register for Hybrid FAIR Training 2023
This is not just a course, but an opportunity to become Open FAIR certified by The Open Group, by taking the certification exam after completing the course. And with more companies looking for professionals with this certification, it's a valuable investment in your career.
If you're looking to improve your skills in risk quantification and the FAIR model, I highly recommend the FAIR Fundamentals course. It's a comprehensive and interactive learning experience that will give you the tools and knowledge you need to succeed in today's rapidly changing business landscape. Register today and take the first step towards becoming a certified Open FAIR professional!