Tired of the same old way of determining risk? What if there was an accurate way to quantify cyber risk? Want to learn how to be a better manager of cyber risk? If you answered yes to any of these questions, then this is the place for you!

Come out to a conference presented by the Open Group on how to implement the OpenFAIR standard. FAIR is the international standard for risk management. Isaiah McGowan will present a session on "Steps to Success - Lessons Learned on Successfully Adopting OpenFAIR".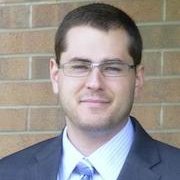 This session will explore key attributes of a successful Open FAIR implementation, pitfalls to avoid when adopting Open FAIR, and examples of how OpenFAIR can help mature virtually any risk program.
We hope you will join us at the Open Group conference to learn about real life examples of quantitative analysis driven by Open FAIR.