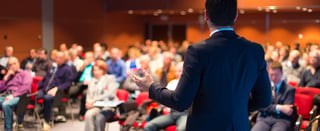 We are excited to announce that registration for FAIR Conference 2016 is now open. The conference will be hosted on October 14, 2016 at the Wake Forest University Charlotte Center in Charlotte, NC.
CIOs, CISOs, CROs, Information Security Officers, Heads of Operational Risk, Information Risk Analysts will find candid presentations that share how FAIR breaks down communication barriers between IT and the business and enables cost-effective decision-making.
Attendees will leave the conference with the following:
New knowledge on best practices around FAIR
Strategic learnings from industry leaders
Learn about real-life implementations from FAIR champions
A larger network of like-minded professionals
Registrations fees vary based on membership levels. If you're not yet a member of the FAIR Institute, consider joining now.