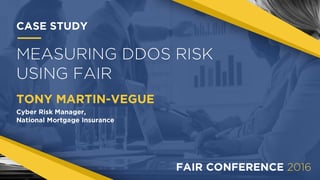 When Tony Martin-Vegue, Cyber Risk Manager at National Mortgage Insurance, presented this case study on measuring Distributed Denial of Service (DDoS) risk at FAIR Conference 2016, the world was only a week away from one of the largest DDoS attacks in history to-date.
The attack restricted user access to numerous media entities, consumer applications and online retail sites. In this case study, Tony demonstrates how a typical American bank using a purpose-built on FAIR platform such as RiskLens to quantify the risk associated with a DDoS. The viewer will learn: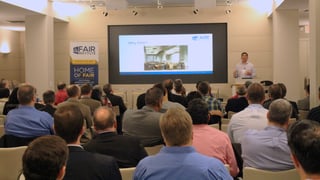 Hope to scope the analysis scenario

Evaluate Loss Event Frequency

Evaluate Loss Magnitude

Derive and articulate risk

Web and printed literature on both FAIR and quantitative risk
Learn from this case study as you begin your FAIR journey.