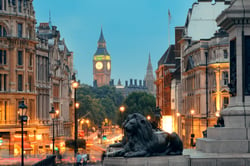 On June 1, 2023, the first-ever FAIR Institute Europe Summit will be held in London. This exclusive one-day event will bring together leaders and professionals in information and operational risk management to discuss current trends in risk quantification and learn more about the FAIR method and how it has been applied to risk governance.
It will be a jam-packed day filled with dynamic keynote speeches, discussion panels, use case presentations and many opportunities to network with C-level attendees and speakers.
Notably, Jack Jones, Chairman of the FAIR Institute and co-creator of the FAIR model for cyber risk quantification (CRQ), will deliver the afternoon keynote speech: Measuring and Managing Cyber Risk Effectively: A FAIR Approach. The Summit is also an opportunity to learn first-hand from organizations such as Capital One, Fresenius, Richemont, Maersk, Google Cloud, Elastic, SAP, RiskLens, IBM, Ostrich Cyber-Risk, and C-Risk.
The summit will address how CRQ enables organizations to quantify and evaluate cyber risks in financial terms, thus providing valuable insights for decision-making, resource allocation and risk mitigation strategies.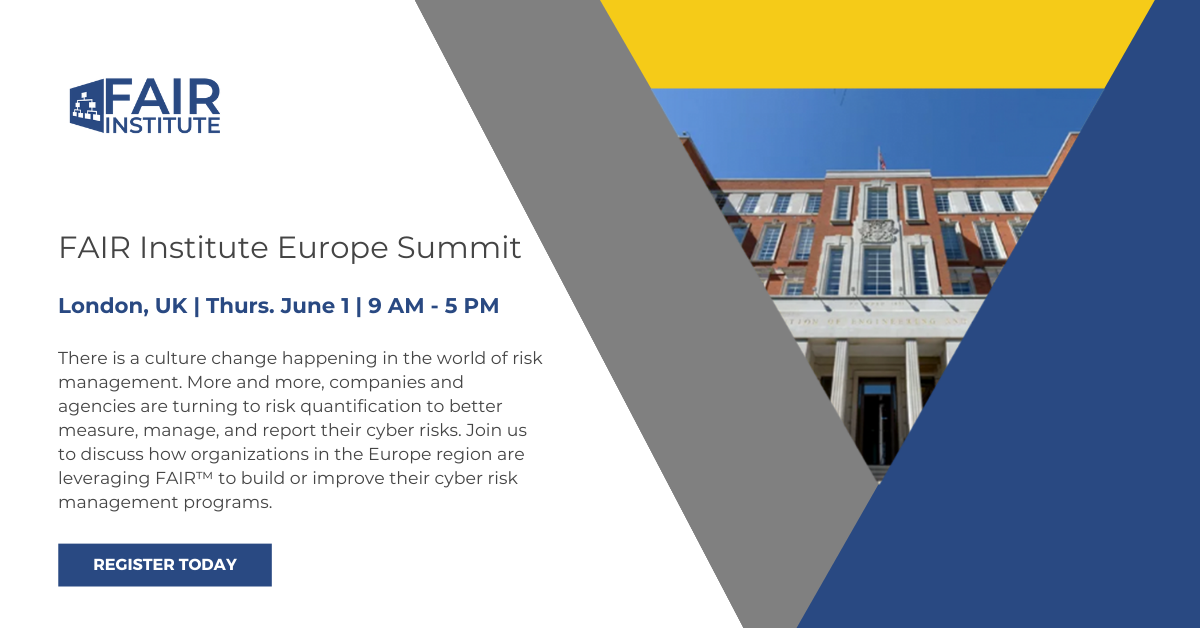 In this article, we will explore some of the themes that will be covered at the Summit: the key drivers that make CRQ a "must-have" in 2023, the ease of implementing CRQ and the value it delivers early on in an organization's journey, as well as its real-world applications such as integrating CRQ into risk governance.
Why CRQ is a "must-have" in 2023
Acceleration of Digital Transformation
The pace of digital transformation is accelerating, which is giving rise to a more complex cybersecurity threat landscape. CRQ provides businesses with a more holistic understanding of their digital assets, threats and vulnerabilities, enabling them to better assess, prioritize and mitigate financial impacts in a proactive manner. CRQ helps organizations understand and quantify these risks to align their cybersecurity efforts so that they can effectively protect their digital assets and data.
Internal pressure to improve efficiency of infosec budgets
Organizations are increasingly dependent on managed services for scalable business operations. These services allow organizations to shift costs to operational expenditures. With third-party services come new risk scenarios but with a CRQ approach the financial impact of operational expenditures can be estimated and accounted for in budget decisions.
Register now for the FAIR Institute Europe Summit, June 1, 2023, in London
How CRQ and FAIRTM can deliver value early in an organization's journey
Regardless of your organization's infosec maturity, CRQ facilitates effective communication of cyber risks to stakeholders, including the board. By expressing risks in financial terms, the severity and significance of cyber threats become more tangible and relatable, facilitating more effective risk discussions and alignment of risk management strategies with business objectives.
Below are some ways organizations can see immediate value from CRQ analysis:
Awareness
Prioritization
Improved stakeholder communication
Effective comparisons
Better ROI on information security investment
More robust governance
And in fact, very often the less mature an organization, the quicker they will see results.
CRQ use cases
One panel will discuss what effective cyber risk oversight looks like. You can learn how to improve communication from the use case panorama on communicating cyber risk to management and the board and improving cyber risk visibility and decision-making. There will also be a discussion panel on moving from a compliance-based to a risk-based approach to cybersecurity.
Building community
Throughout the day, there will be many opportunities to grow your network of like-minded business leaders and decision-makers. It is a day to ask questions and share experiences.
If you haven't yet reserved your ticket, there is still time! Register now.
Author Melissa Parsons is a Content Writer for C-Risk, the European leader in cyber risk quantification services, and a sponsor of the FAIR Institute Europe Summit.