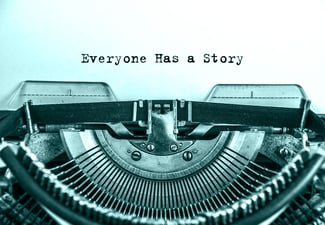 Over the years, we've had many great posts written for the FAIR Institute blog by FAIR Institute members. And we're convinced there are more like these out there waiting to be written:
Black Swans in Risk: Myth, Reality and Bad Metaphors
By Tony Martin-Vegue, Chair, San Francisco Chapter
By Allison H. K. Seidel, Member, Pittsburgh Chapter
How Threat Intelligence Fits Within Risk Management
By Wade Baker, FAIR Institute Board Member
The 'Risk Therapist' on Your Team: When It's Time for an Intervention
By Dr. Jack Freund, FAIR Institute Fellow
Now, it's your turn!
As you can see, members have written commentary on current issues for FAIR practitioners or in the risk world broadly, and advice on introducing and getting the most from FAIR. We would welcome your posts on those topics or others that would be of interest to the FAIR community—especially your tips to fellow FAIR practitioners based on your experience.
Some guidelines:
Submissions accepted from FAIR Institute members only

Posts should range in length from 500 to 1500 words.

Please, no sales pitches

Your previously published article is OK if you have the republication rights.

Space is limited on the FAIR Institute blog, so we may share some submitted posts in the LINK members area.

Got a video or a recorded PowerPoint or other presentation? We're interested in those for the blog, too.
Send your submission as an attachment or link to in an email to memberservices@fairinstitute.org.
I'm looking forward to seeing the creativity of the FAIR community – send those submissions in now!
More great member posts:
The Rapid Rise of Cyber Fines Makes FAIR More Important Than Ever
By Chip Block, Chair, Greater Washington, DC, Chapter
Five Questions the Board Should Ask the CISO
By Michael Radigan, Chair, Greater Ohio Chapter
Second Thoughts on Secondary Loss in FAIR. What Are Your Thoughts?
By Osama Salah, Founder, United Arab Emirates Chapter