Academic Partners
Carnegie Mellon University - CMU Heinz College's Chief Information Security Officer Program and Chief Risk Officer Program includes modules on Cyber-Risk Quantification via FAIR, taught by Jack Jones. These six-month programs, in partnership with the world-renowned CERT Division of the Software Engineering Institute, are designed to enhance the capability, effectiveness, and influence of future cybersecurity and enterprise risk management executives.

Boston College - M.S. in Cybersecurity Policy and Governance - With an emphasis on leadership, critical thinking, analytic problem solving, and communication skills, our M.S. in Cybersecurity Policy and Governance program prepares professionals to meet and respond to the challenges of today's cyber ecosystem. A 10-course degree program, Boston College's Master of Science (M.S.) in Cybersecurity Policy and Governance teaches you to help organizations protect their data, identify and manage cyber risk, and recover from cyber attacks.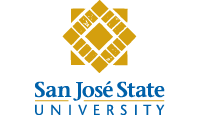 San Jose State University - The Integrated Professional-Academic Learning Program in the Economics Department teaches FAIR in order to provide students with the opportunity to develop market-based skills that employers demand. Students coming out of this program have found jobs in the risk analysis field, gone on to graduate study programs around the world, and engaged other students as economics lecturers.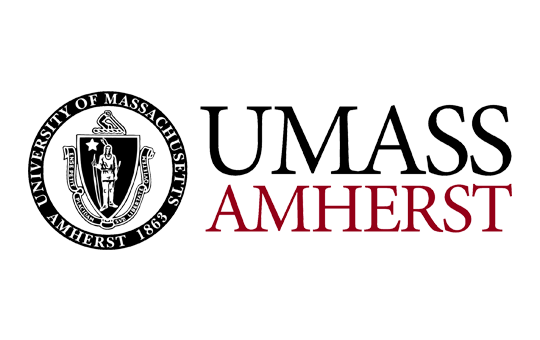 UMass Amherst - Information Risk Management - This course reviews assessing, measuring, and managing information risk in today's organizations. In this course, we will review the most contemporary literature as it is still developing on this topic as well as engage students in case studies that will allow them to make connections between the academic literature and actual practice.

Marymount University - MS Cybersecurity - Marymount University is designated as a National Center for Academic Excellence for Cyber Defense by the National Security Agency and the Department of Homeland Security. Marymount's Cybersecurity program prepares individuals for high-level positions in the technology and management of cybersecurity.
Georgetown University - Master's

in Technology Management prepares you to become a forward-thinking and effective technology leader. You'll master not only the critical-thinking strategies needed to analyze and address evolving business needs, but also the management expertise that prepares you to inspire teams and drive innovation.



The Catholic University of America - Master of Science in Business (MSB) is a program in business for non-business majors that can be completed in less than one year. Our intensive curriculum explores the necessary language, skills, tools, and processes to accelerate your career in business, government, or the not-for-profit sector.



George Mason University - Executive and Professional Education offer the Essentials of Factor Analysis of Information Risk (FAIR) Course. The course will show students how to use the FAIR model to deliver financially derived results tailored for enterprise cyber risk management. It covers key areas such as risk theory, risk calculation, scenario modeling, and communicating risk within the organization.

Virginia Tech - Pamplin College of Business, Business Information Technology - The Department of Business Information Technology (BIT) offers an undergraduate major designed to provide our students with expertise in the development and use of computer systems and quantitative modeling techniques for solving business problems and making managerial decisions.

Arizona State University - Cybersecurity Policy and Management - Cybersecurity risk and threat management has emerged as a key part of critical infrastructure protection and community safety and resilience in general. Arizona State University's Master of Arts in emergency management and homeland security with a concentration in cybersecurity policy and management prepares emergency managers, first responders and security professionals to address cyber risk and threats.
University of Tampa - Master of Science in Cybersecurity, Sykes College of Business - UT's Master of Science in Cybersecurity prepares students for careers in the dynamic cybersecurity industry. Rapid technology changes and the evolving threats that face modern organizations require educated and equipped cybersecurity professionals.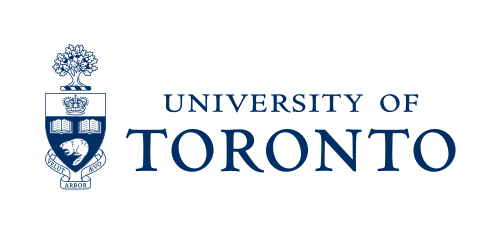 University of Toronto - Rotman School of Management - The Rotman School of Management offers multiple cyber security and operational risk course as part of their MBA courses. Rotman offers a range of MBA programs, both at the full-time and executive levels and joint degrees in partnership with other programs and schools across the university.

Georgia Southern University - The Center for Applied Cyber Education (CACE), based at the Armstrong campus in Savannah, is an interdisciplinary center and a leader in cyber education and training. CACE is dedicated to supporting interdisciplinary cyber education that affords student access to curriculum, programs, and industry partnerships that impart the skills and concepts applicable to 21st-century cyber workforce needs.

Pepperdine University - Cyber Risk Professional Certificate Program - Regardless of industry or technical background, the Cyber Risk Professional (CyRP) Certificate Program will prepare business leaders to effectively identify, evaluate, prepare for and mitigate cyber security threats. CyRP is designed and taught by an interdisciplinary board of CISOs, executives, and business thought leaders in either a fully online or hybrid format.
Washington University in St. Louis - Master's of Cybersecurity Management - The Master's of Cybersecurity Management at Washington University in St. Louis provides students with the knowledge needed to protect, defend, respond and recover from cyber threats. This program was developed with one critical goal: educate professionals on how to manage the people and resources who perform these tasks and to lead the cybersecurity function in organizations.
University of Wisconsin
-
IT Management IT Governance, Ethics, and Regulatory Compliance
- This course examines best practices

in IT governance to achieve regulatory compliance, optimize use of available resources, ensure trustworthiness of enterprise information, and support business strategies and objectives. Topics include: strategic alignment, IT service and control frameworks, portfolio management, IT risk management, and ethical issues in IT governance.
University of Wisconsin - Cybersecurity - CYB 715: Managing Security Risk - This

course covers risk management processes and tools, risk assessment and analysis models, economic and control implications, risk measurement, and the ethics of risk. Students will communicate the technical and management-aspects of risk, based on research of their chosen industry, related regulation, recent industry reports, and risk implications to organizations, individuals and the nation.

Webster University - Master of Science in Cybersecurity - A MS in Cybersecurity prepares students and professionals for demanding positions in public and private sectors overseeing many essential security departments. Webster University students who complete graduate degree program are able to effectively propose solutions to securing cyber networks and ensure online security.
Macquarie University - Optus Macquarie University Cyber Security Hub - The Optus Macquarie University Cyber Security Hub forms a network of academic, business and government leaders to provide expertise and leadership, offer a platform for exchange between academics and practitioners, conduct cross-cutting research across several disciplines, and train the next generation of cybersecurity specialists.

Seattle Pacific University - Master of Science in Information Systems - The MS-ISM program enables graduates to provide leadership in managing information systems and technology using analytics and other tools in business, government, and civil society. The MS-IS program at Seattle Pacific University develops leaders with the management, technology, and problem-solving skills they need to handle complex, globally integrated systems.

Glasgow Caledonian University - Master of Science in Cybersecurity - This programme prepared students for careers

in the cybersecurity industry. The students are all linked with industry and are enhancing their cyber skills and knowledge to keep a pace of technological advances and help defend their organisations against cyber threats.

Ferris State University - MS in Information Security and Intelligence - This program prepares students for careers in business intelligence, proactive and reactive incident response, and project management utilizing secure practices. The Information Security and Intelligence program is accredited by the National Security Agency as a Center of Excellence in Information Assurance, one of only six programs in the country to achieve this standard.

Universidad Andina Simón Bolivar (UASB).- Data Protection Officer Course and Master in Digital Economy Law - Both programs are using the FAIR University curriculum, for security risk assessment and data protection impact assessments (DPIA) in the field of GDPR and Data Protection compliance. The UASB is a international postgraduate University created by the Andean Community and established in Ecuador with a strong emphasis on law and new technologies.