FAIR Training and Certification
The journey to better risk management involves changing existing thought paradigms, developing a solid understanding of the FAIR model, and adopting a common language around risk. Becoming FAIR Trained and Certified will change how you, your team, and your organization view and act on risk. Fully understanding and implementing the FAIR model turns risk professionals into business-aligned leaders, showing their organizations the way to better, more informed, and cost-effective decision-making.
Practice your FAIR Analysis with our free training application
The FAIR Institute is proud to offer FAIR-U, our first officially sanctioned training web application for running FAIR™ risk analyses, guaranteed to correctly leverage the FAIR™ quantitative risk analysis model.
Currently provided by RiskLens Academy free of charge.
Perform single FAIR-based risk analyses and learn about the FAIR™ quantitative risk analysis model and the different data inputs.

How FAIR Can Be Leveraged
These are some of the ways in which FAIR™ can provide value:
Accurately assess aggregate IT and cybersecurity loss exposure;

Identify the significance of control weaknesses and where concentrations of risk exist;

Estimate capital reserves and cyber insurance requirements;

Optimize security mitigation budgets and project priorities; and

Support oversight, governance and compliance requirements.

More Than Innovative Risk Modeling
Key components of the training include effective communication, calibration (a method for making better measurements), and better analyses.
Standardizing risk terminology in any organization will streamline communication and provide clarity regarding the risk landscape.

Calibration allows for subject matter experts to make accurate estimates in the absence of strong data.

While calibration is helping to bridge the information gaps, those gaps are getting smaller as FAIR™ lets organizations know exactly where to find hard data. In many cases, data already exists and FAIR-trained analysts know how to find and leverage this data.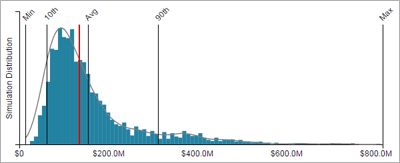 Open FAIR™ Certification
Learners completing the FAIR Analysis Fundamentals course will be provided with a voucher that completely covers the cost of the Open FAIR™ Certification Exam, in addition to a certificate of completion.
The certification program was designed in a vendor-neutral fashion and ensures analysts understand key learning objectives from the Open FAIR risk analysis and risk taxonomy standards.

RiskLens Academy FAIR Training Courses are accredited by The Open Group.

At the conclusion of training, analysts will have learned all of the knowledge required to be prepared for the Open FAIR certification exam.

Online and On-site training both include a voucher for the certification exam, valued at $320, and a study guide to help prepare you for the exam.

You will then have the opportunity to test for formal Open FAIR certification with a voucher provided upon completion of our training course. Open FAIR certification is issued by The Open Group; testing is completed through Pearson VUE, at one of their numerous locations.