Factor Analysis of Information Risk (FAIRTM) was conceived as a way to provide meaningful measurements so that it could satisfy management's desire to make effective comparisons and well-informed decisions. The FAIRTM quantitative risk analysis model has become the only international standard Value at Risk (VaR) model for cybersecurity and operational risk.

FAIRTM provides a model for understanding, analyzing and quantifying information risk in financial terms.

It is unlike risk assessment frameworks that focus their output on qualitative color charts or numerical weighted scales.

It builds a foundation for developing a

robust a

pproach to information risk management.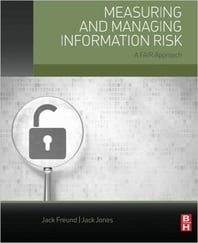 FAIR's risk model components are specifically designed to support risk quantification:
Assess cyber risk financially: Understand your cyber risk from the business perspective and communicate with the Board and Executive teams in a language that everybody understands
Prioritize remediation efforts:

Prioritize risk mitigation initiatives based on their capacity to reduce business risk. Optimize your cybersecurity budgets.
Justify security investments and demonstrate ROI:

Drive security investments by demonstrating their impact against risk. Demonstrate program effectiveness by tracking changes to risk overtime.
Meet growing regulatory pressures:

Respond to the growing drum beat of regulators demanding that cyber risk assessments be articulated in financial terms.