Do you want to hear from and network with the best in cyber and operational risk management?
The 2018 FAIR Conference is going to be a powerful event that brings together the world's top FAIR practitioners. Below are just some of the great speakers that you will meet and hear from at the conference. And for more information, check out our full FAIRCON18 Agenda!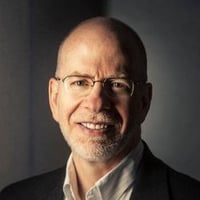 The creator of FAIR, Jack Jones, is the foremost authority and most popular thought leader in the field of quantitative information risk management. Jack is Chairman of the FAIR Institute, EVP of Research and Development at RiskLens, and a three-time CISO. Jack is the creator of FAIR, the only international standard VaR model for cybersecurity and enterprise technology. His book, Measuring and Managing Information Risk: A FAIR Approach, was inducted in the Cybersecurity Canon in 2016. Jack recently published the ebook An Executive's Guide to Cyber Risk Economics and is a regular speaker at industry conferences. Jack will be opening FAIRCON18 with the Conference Keynote Address, "The Next Frontier in Risk Management."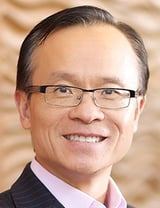 James Lam has been recognized in the 2017 NACD Directorship 100 as one of "the most influential directors in the boardroom community." He sits on the Board of Directors at E*TRADE Financial Corporation where he serves as the Chairman of the Risk Oversight Committee and as a member of the Audit Committee. James is the author of Enterprise Risk Management (Wiley, 2003; second edition, 2014), a standard text and Amazon best seller in the ERM field, and more recently Implementing Enterprise Risk Management (Wiley, 2017). James will be presenting the Day 2 Keynote "A Risk Committee Chair's View of ERM and Cybersecurity Oversight."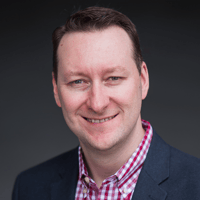 FAIR Institute Board Member Christopher Porter is the CISO at Fannie Mae. In this role, he helps to communicate the importance of information security across the enterprise and to mature and innovate Fannie Mae's defense and response capabilities. Porter has over 15 years of experience in IT and security industries. In his previous role at Verizon, Porter was a lead analyst and author of Verizon's Data Breach Investigations Report series. Chris will be a panelist for "Shifting the Discussion to Cost-Effective Decision Making."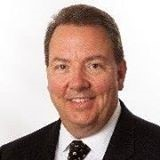 Russ Buckley is a Senior Director of Global Business Services and Information Security for Walmart Stores, Inc. Russ is responsible for all aspects of vulnerability management, governance and cyber risk identification and analysis for the Forbes Fortune One retailer. He leads a team of more than 155 IT security professionals providing enterprise information risk management on a global scale to 2.2 million Walmart associates. A multiple leadership and community service award winner, Russ has been recognized for leading with passion and integrity. Russ will be a panelist for "Shifting the Discussion to Cost-Effective Decision Making."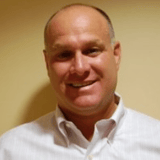 Chris Correia is the VP of Cyber Security & Risk Compliance at Ascena Retail Group, Inc. With more than 25 years of experience as an Information Technology (IT) professional in retail, Chris has strong expertise in compliance and risk management with a focus on delivering value in cybersecurity. Chris will be a panelist for "Shifting the Discussion to Cost-Effective Decision Making."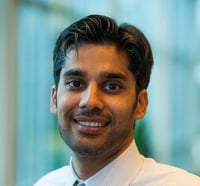 Omar Khawaja is Vice President and Chief Information Security Officer (CISO) for Highmark Health, a national health and wellness organization. In his current role, Omar oversees information security and risk management for the Highmark Health portfolio of leading health care businesses that employ more than 40,000 people and serve millions of Americans in 50 states. Prior to joining Highmark Health, Mr. Khawaja was with Verizon Enterprise Solutions, where he was responsible for their portfolio of security solutions with customers in 72 countries. Omar will be presenting a case study titled "Reporting to the Board: What Got You Here, Won't Get You There" and will be a panelist during the Executive Breakout session "Bridging the Gap Between the CISO & the CRO."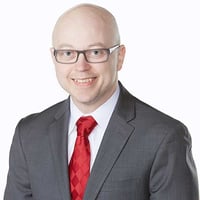 Jack Freund is Director of Cyber Risk at TIAA. Jack is the co-author with Jack Jones of Measuring and Managing Information Risk: A FAIR Approach, inducted into the Cybersecurity Canon in 2016, and his writings have appeared in the ISSA Journal and in the ISACA newsletter. Jack has been named a Senior Member of the ISSA, IEEE, and ACM, an IAPP Fellow of Information Privacy, and the 2018 recipient of ISACA's John W. Lainhart IV Common Body of Knowledge Award. Jack will be on the panel, "How to Get the Buy-In for a Quantitative Risk Management Program from Your IT Security/Risk Council."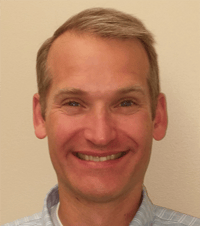 Tim Titcomb is a Vice President of Technology Risk for Fidelity Investment's Institutional Brokerage division (FI). As head of Technology Risk, he is responsible for identifying and mitigating technology risks across the multiple business units that comprise FI – Fidelity Clearing & Custody, Fidelity Capital Markets, Fidelity Family Office Services and Fidelity Institutional Asset Management. Overall, he has over 20 years of experience across all areas of IT security including ethical hacking, vendor security, in-depth technology reviews, security assessments and audits, incident response, security policies and procedures, and business continuity and disaster recovery. Tim will be on the panel "How to Get the Buy-In for a Quantitative Risk Management Program from Your IT Security/Risk Council."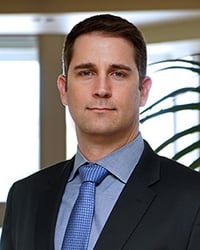 Brandon Young is Managing Director, Cybersecurity Framework & Risk Assessment at Charles Schwab. Brandon is a seasoned information security professional with over 18 years of experience, currently responsible for risk assessment, security findings governance, operational risk integration and information security policy and standards at Charles Schwab. Prior to joining Schwab in 2016, Brandon worked for Honeywell International for 14 years within IT Security and compliance where he served as Senior Director Risk Assurance, leading a global team responsible for driving an enterprise-wide program based on the SEI Resilience Management Model (RMM). Brandon will be co-presenting with the Cyber Risk Management Workgroup on "How FAIR Can Help Meet Regulatory Requirements (NYDFS, GDPR, SEC, HiTrust)."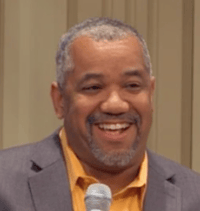 Kim L. Jones, Director, Cybersecurity Education Consortium at Arizona State University and a former Chief Security Officer, is a 31-year intelligence, security, and risk management professional with expertise in information security strategy; governance and compliance; security operations; and risk management. Kim has built, operated, and/or managed information security programs within the financial services, defense, healthcare, manufacturing, and business outsourcing industries. Kim will be moderating the panel "Dealing with Ransomware: Pay the Ransom or Pay More by Dealing with the Consequences?"
Now is your chance to sign up for FAIRCON18 to meet with and hear from these great panelists and many more. Discount tickets end on August 31. Reserve your spot today.

We look forward to seeing you there!