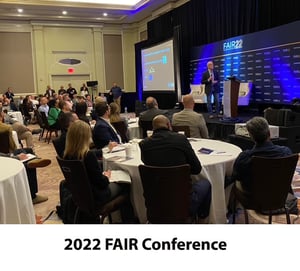 There is a culture change happening in the world of risk management. More and more, companies and government agencies are turning to quantification to better measure and manage their risks.
Due to this ever-increasing demand for risk quantification knowledge, the FAIR Institute is excited to announce our FAIR Conference Event Series for 2023.
We are expanding the annual FAIR Conference with two, one-day Summits in both Europe and the Middle East. These events are the first international summits run by the FAIR Institute, supported by our regional partners, with the goal of connecting Institute members around the world and continuing to educate our growing community on FAIR best practices.
The annual Conference and Summits are the premiere events for learning how to best measure and manage your risk, and the best and only place to meet your like-minded peers in the Institute.
Events are open to all FAIR Institute Members with special pricing available for Contributing Members.
Read more below and reserve your spot today.
Europe Summit in London, UK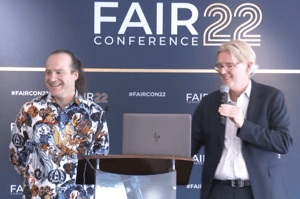 We are very pleased to invite you to join us on Thursday, March 16, at the first-ever FAIR Institute Europe Summit 2023. We are looking forward to hosting the event in London, UK, as we work to expand the role of the Institute around the world.
Attending this one-day summit with your peers in the community will enable you to learn from experts who are actively deploying the FAIR™ model at their organizations to meet the risk, security and regulatory challenges of your region.
Topics will cover what effective cyber risk oversight looks like, communicating cyber risk to management and the board, meeting cyber risk disclosure requirements, and other use-case presentations from companies actively using FAIR in their risk management organizations.
Middle East and Africa Summit in Amman, Jordan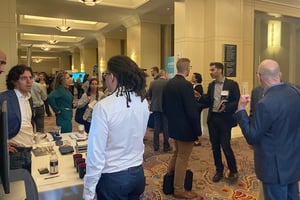 Learn from FAIR expert practitioners and risk authorities how quantitative risk analysis methods can be deployed to meet the particular challenges of cybersecurity in Africa and the Middle East.
Join us on Monday, March 20, in Amman at the first-ever FAIR Institute Middle East and Africa Summit 2023 to network and connect with a select group sharing best practices and cutting-edge techniques in risk management.
You will hear presentations on measuring and managing cyber risk effectively, how risk economics can help us win the battle in cyberspace, improving cyber risk visibility and decision making, and case-study sessions on advancing cyber risk management practices in your organization.
2023 FAIR Conference and Training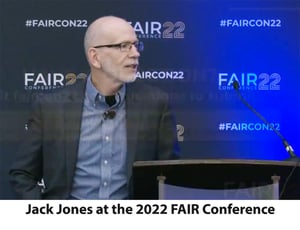 Hosted by the FAIR Institute and our sponsoring partners, the 2023 FAIR Conference brings leaders in information and operational risk management together to explore best FAIR practices that produce greater value and alignment with business goals.
The 2023 FAIR Conference (FAIRCON23) will be held on Tuesday and Wednesday, October 17 & 18, 2023 at the Fairmont Washington D.C. Hotel.
Large enterprises and government organizations are creating breakthroughs in the management of information and operational risk that enable business-aligned communication, cost-effective decision-making and ultimately managing what matters.
Interested in getting FAIR-certified or expanding your knowledge of FAIR principles? Join us for optional conference add-on courses before FAIRCON23. FAIR Analysis Fundamentals Training Courses will be hosted on-site before the event on Sunday and Monday, October 15 & 16. Learn about FAIR training.
The full agenda will be published as we get closer to the event. You can register early today with the button below or Save The Date onto your calendar.