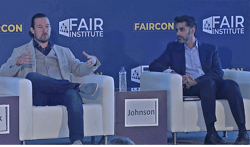 Looking for ways to justify attending (or expensing) the 2022 FAIR Conference (FAIRCON22)? Here are five highly defensible reasons you can use to get a seat at the premiere risk management conference of the year, Sept. 27-28, with training sessions Sept. 25-26.
1. Hear the latest from the top talent in cyber risk quantification
When attending either in-person in Washington, DC, or virtually, you will have access to two dozen expert-led sessions on the techniques and benefits of risk quantification for cyber, operational and enterprise risk management. See the full FAIR Conference agenda. The quantitative approach to risk is in demand more than ever, and the FAIR Conference year after year has attracted the top talent in the field.
2. Advance your skills in quantitative risk management
Join us a day or two early for special In-Person Training Opportunities. We have two courses and two brand new lab sessions for you to choose from that cater to those just getting started with FAIR or more experienced users. Learn more: FAIR Training Courses Announced for the 2022 FAIR Conference.
Attending FAIRCON22 will make you eligible for 7 CPEs. Adding on some of the above training opportunities will offer you even more!
3. Plenty of networking opportunities
We are so excited to be hosting the conference again in person. Included with your ticket is access to our social event Tuesday evening, Sept. 27, and proximity to our partners and sponsors. You will get to meet peers and speakers in person and continue engaging conversations before and after sessions.
4. Preview the new FAIR model for controls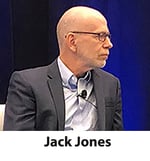 FAIR-CAM™, the highly anticipated FAIR Controls Analytics Model from FAIR creator Jack Jones, promises to revolutionize how we understand our environments for cybersecurity controls. You'll hear from Jack and practitioners who are already applying FAIR-CAM to get results.
5. Go home with action plans for improving risk management
Receive actionable advice from plenty of case study sessions throughout the agenda. See some of the highlights here: 5 Risk Quantification Case Studies You'll Hear at the 2022 FAIR Conference
Whether attending in person with us in D.C. or interacting online, we hope you will join us.
Resource:
A FAIR Beginner's Guide to the 2022 FAIR Conference