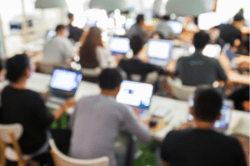 Just starting with the fundamentals of Factor Analysis of Information Risk (FAIR™) or looking to accelerate an established FAIR quantitative risk management program into hyperdrive, you'll find a training course to meet your objectives right before the FAIR Institute's 2022 FAIR Conference (FAIRCON22).
The conference runs Tuesday and Wednesday, September 27-28 at the Mandarin Oriental Hotel in Washington, DC. The FAIRCON22 courses will be held at the conference site, Sunday and Monday, September 25-26.
FAIR Analysis Fundamentals Training Course
The gateway course to knowledge of the Open FAIR™ methodology for risk analysis including basic risk concepts and quantitative risk measurement techniques, led by experienced trainers from the RiskLens Academy, plus case studies to apply your learning. Learners will be prepared for the Open FAIR certification exam and will receive 16 CPEs for completion. The sessions runs from 9 AM - 5 PM on both Sunday and Monday, September 25-26.
Calibrated Probability Assessments for Cybersecurity with Doug Hubbard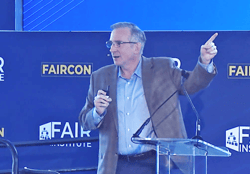 The renowned thinker and trainer on risk analysis and author of How to Measure Anything leads a one-day seminar to build your skills in estimation even with little or no data: Part 1 – Personal Calibration Exercises and Part 2 – Advanced Calibration, including optimizing your risk analysis team. If you've seen Doug Hubbard's sessions at past FAIRCONs, you know him as an entertaining and motivating speaker. Monday, September 26, from 9 AM-5 PM ET.
Effectively Reporting and Communicating FAIR Results - FAIR Lab Session
You're not really succeeding with your risk analysis program until you are influencing decision-makers. Join your peers and expert FAIR communicators from the RiskLens Professional Services team to learn and share the most persuasive metrics and narratives to put before your organization's leadership and stakeholders to help them make truly risk-based decisions (and advance your team's value and influence within the organization). Monday, September 26, from 1-5 PM ET
Need for Speed - FAIR Lab Session
Scale and drive efficiency within your FAIR-based quantitative risk management program--produce meaningful analysis results in hours. In a small group setting, we will discuss how you can apply best practices to break through the bottlenecks in your risk analysis process. You must have completed the FAIR Analysis Fundamentals Training Course prior to attending this lab. Monday, September 26, from 1-5 PM ET
Please Note:
>>To attend a training course, you must purchase a conference ticket, then select one training option to add to your conference fee.
>>You may only attend one training course.
Advance your FAIR skills and your career – register now and join us for training before the 2022 FAIR Conference.