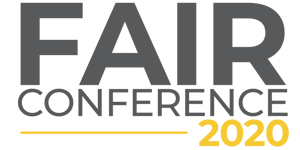 The annual FAIR Conference, which this year will be held in a virtual format, October 6-7, is always a tremendous experience as countless learners, practitioners, and experts in risk quantification come together to share best practices across the risk management industry.
As a FAIR Institute FAIR Enablement Specialist, I help organizations get going on a risk quantification program, and my message to FAIR beginners is – come to FAIRCON2020, no matter what stage of FAIR adoption you're at.
---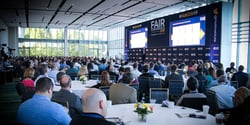 Register for the 2020 FAIR Conference now.
Tickets are free to FAIR Institute members, $150 for non-members.
Join the FAIR Institute now (free to qualified members)
---
So, if you are interested in attending FAIRCON to:
Explore risk quantification
Socialize FAIR across your team
Take live training in quantitative analysis
Listen to real-world advice from FAIR practitioners
Connect with like-minded professionals and/or
Build a FAIR implementation strategy
Keep reading.
Here are my tips on how you can use the free FAIRCON2020 to kickstart your journey towards risk quantification:
Tip 1: Come to the conference prepared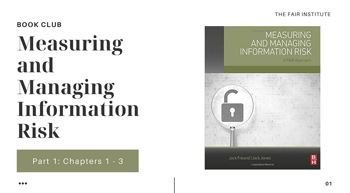 Sign up for a free FAIR Institute membership to access libraries of complementary resources and connect with your dedicated FAIR Enablement Specialist for an introduction to FAIR and to receive guidance according to your personal goals.
Join the FAIR book club – read Jack Freund and Jack Jones' guide to quantitative cyber risk analysis alongside an interactive group of like-minded professionals.
Register for FAIR training – understand the FAIR taxonomy, and begin running quantitative analyses through real-life case studies with the guidance of a FAIR-expert. Since FAIR training has proven to be one of the most efficient and effective ways to prepare for the conference, we are offering classes in the days preceding the conference. Be sure to ask an Enablement Specialist about current offers!
Tip 2: Check out the FAIRCON2020 agenda and plan beforehand
With this year's conference held over Zoom, we understand it can be difficult to remain focused in for two full days, so plan your sessions schedule. See the full agenda here.

For FAIR beginners, we recommend making time for the following sessions:

Tuesday, Oct. 6

11:00 AM EDT. Keynote by the always inspirational Jack Jones, creator of the FAIR model.

12:00 PM EDT. CISO panel led by Frank Kim, of SANS Institute, one of the great cybersecurity educators.

1:15 PM EDT. Presentation – "Rapidly Assessing Your Risk Landscape"

2:00 PM EDT. Presentation – "How Better Data Can Help Executives Make Better Decisions" with data guru Wade Baker, former leader of the Verizon DBIR program.

Presentation – "How Do You Sell a FAIR Program Internally?" with Dan Fryer, head of cybersecurity for SAP.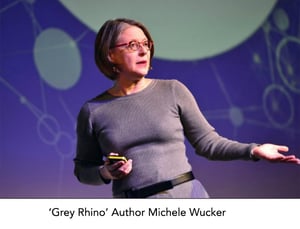 Wednesday, Oct. 7
11:00 AM EDT. Keynote conversation with Michele Wucker, author of The Grey Rhino – expect insights into the psychosocial aspects of risk management.
12:00 PM EDT. Presentation – "The Team as a Measurement Instrument" with Douglas Hubbard, author of How to Measure Anything in Cybersecurity Risk.
1:15 to 2:30, attend the tracks on healthcare, government, financial services and technology.
If you and your colleagues can't make every session – no need to worry. All sessions will be available on FAIR Community site, LINK shortly after the conference for your viewing.
Tip 3: Interact / Ask Questions / Discover Resources / Connect
Stop by the virtual information desk and connect with the FAIR Enablement Specialist Team if you run into any questions
Meet with sponsors in the exhibit hall to discover products and services for education and practice using the model. Our sponsors are dedicated to helping you bring FAIR it into your organization. Be sure to set some time to connect with them one on one.
Q/A with the speakers - many speakers are available for connections on LinkedIn
Chat with users — access the online contact book and find users to chat with there.
For further guidance, training offers, or assistance registering for FAIR events, email the FAIR Enablement Specialist Team at fes@fairinstitute.org
Read our coverage of the 2019 FAIR Conference
Register for the 2020 FAIR Conference now.