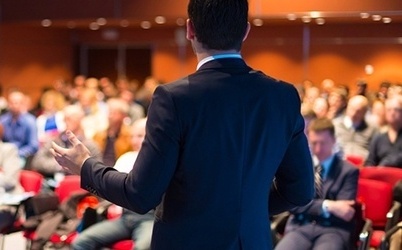 The FAIR Institute is excited to announce the sessions agenda for the 2017 FAIR Conference, coming to Dallas, October 16 and 17.
FAIRCON17 is the exclusive conference that brings leaders in information and operational risk management together to explore best FAIR practices that produce greater value and alignment with business goals.
CISOs, CIOs, CROs, Information Security Officers, Heads of Operational Risk, and Information Risk Analysts will find candid presentations that share how FAIR breaks down communication barriers between IT and the business while enabling cost-effective decision-making.
Here's an overview of the agenda:
Day 1, Monday, October 16
Keynote Address by Jack Jones, Chairman, FAIR Institute

Expert panelists discussing "Communicating Risk to the Board"

Case Study outlining the benefits of "Assessing and Reporting on Top 10 Cyber Risks"

"Adopting and Integrating FAIR into Enterprise Operations" with an experienced moderator and panel

Presentation on "The Case for Business-Driven Security"

Explanation of "How FAIR Solves the Problem of Measuring Metrics"

New and exciting initiatives during "What's Next at the FAIR Institute"

Networking BBQ Reception - Sponsored by Evolver
Day 2, Tuesday, October 17
Keynote Address detailing "The Cybersecurity Social Contract"
Top authorities share best practices in "Balancing Risk and Regulatory Compliance"

Case Study explaining the strength of "Managing Operational Risk Using FAIR"
Read more about each session at the FAIR Conference Agenda Page and stay tuned for the full speaker lineup. The syllabus and schedule for the Introductory FAIR Training add-on course immediately after FAIRCON17 will be posted soon.
"Discount Tickets" end on September 30th so don't miss a chance to secure the best deal.