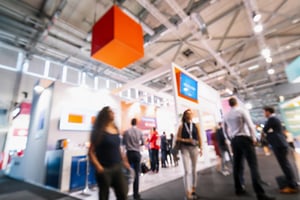 The virtual 2020 FAIR Conference is next week, and we are very excited! FAIRCON2020 has an amazing variety of different speakers from expert industry veterans and thought leaders, to first-time FAIR™ users and beginners. We have presenters from multiple industry verticals to show the flexibility of FAIR and that risk quantification is needed in all types of organizations.
Complementary to the knowledge that you will gain from the speakers, we also have a cutting-edge group of sponsors at your disposal. The companies have solutions that help people on their FAIR journeys. They can help you take everything that you learn from at FAIRCON2020 and make a reality at your company.
During the conference on October 6 & 7, be sure to stop by the Exhibit Hall to visit the sponsors' virtual booths, download their materials, and chat with them live. There will also be a Sponsor Session Track within the FAIRCON agenda this year filled with high value sessions from our sponsors on how they deploy FAIR within their capabilities. There will be a separate tab in session Auditorium where you can view these sessions on-demand at anytime throughout the conference.
You can read more on our different sponsors below. If you have any questions or would like to be connected with a specific sponsors, please reach out to memberservices@fairinstitute.org.

RiskLens - RiskLens is the global leader in implementing FAIR programs at enterprise scale. RiskLens has developed the only SaaS platform purpose-built to facilitate FAIR analysis and fields the most experienced team of FAIR consultants to offer a complete solution for organizations making the move to quantitative cyber risk management.
Protiviti - As a Founding Advisory Partner of the FAIR Institute, and a partner of RiskLens, the leading software as a service based on the FAIR model, the team at Protiviti is comprised of all levels from varying backgrounds, all specializing in quantifying risk. Typical engagements can range from a small, scoped engagement, lasting a couple of days, all the way to a full program transformation and even maintenance.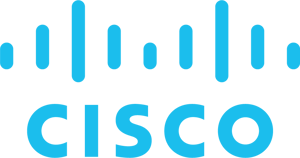 Cisco - You want your organization to be agile and innovative. At the same time, it has to be secure. Experts at Cisco can help you craft a strategy to manage risks whether you're in a cloud, IT, or OT environment. We will help you document your processes and identify any program and technology gaps. And we will recommend steps you can take to improve

RiskRecon - RiskRecon makes it easy to gain deep, risk contextualized insight into the cybersecurity risk performance of all of your third parties. Simply give them the names of the companies you want to assess, and they give you deep, continuous risk insight spanning 11 security domains and 41 security criteria. With RiskRecon's assessment automation and advanced workflow capabilities, you will have the transparency and tools necessary to make risk decisions and take action at the speed of business.

CyberVista - As a workforce development company, CyberVista is working diligently to build and strengthen organizations by providing cybersecurity professionals with the knowledge, skills, and abilities needed to drive defense. Endorsed by the FAIR Institute, the Resolve Cyber Risk Program provides boards and executives with critical cyber risk training delivered onsite or digital on-demand.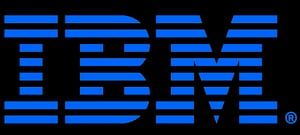 IBM - IBM Security offers new Risk Quantification Services designed to help organizations identify, prioritize, and quantify security risks. IBM Risk Quantification Services quantify security risk in financial terms. In doing so, they can help organizations weigh the pros and cons of security investments and determine the best way to maximize their return on investment (ROI).

NormShield – NormShield is the only rating system that gives a complete view of cyber risk across three dimensions – technical, financial, and compliance. Companies choose their patented rating technology over legacy rating services every day, as the platform continues to prove superior technically, systematically, and at scale. The people and platform do the work for you, highlighting risk areas that require attention and automating feedback on how to address them.
Booz Allen Hamilton – Booz Allen Hamilton is a global firm of approximately 26,300 diverse, passionate, and exceptional people driven to excel, do right, and realize positive change in everything. Their Cyber Risk Management (CyberRM) risk assessment process enables quantitative risk analysis based on the FAIR model. To transform clients' cyber risk management, Booz Allen CyberRM leverages years of specialized experience, supported by Booz Allen's 100+ year legacy of mitigating threats for clients across the globe.

ISSA - ISSA is the community of choice for international cybersecurity professionals dedicated to advancing individual growth, managing technology risk and protecting critical information and infrastructure. The Information Systems Security Association (ISSA)® is a nonprofit organization for the information security profession committed to promoting effective cybersecurity on a global basis.

The CyberWire – The CyberWire is a cybersecurity-focused news service and a trusted, independent voice in the marketplace. They deliver concise, accessible, and relevant content, separating the signal from the noise in a burgeoning industry overloaded with information and competing messages. the news shared has been carefully curated by people working hard and thinking about what matters to the users of cyberspace.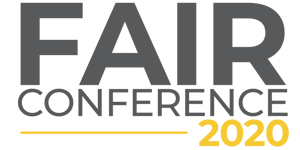 The 2020 FAIR Conference (FAIRCON2020), the premiere global risk management conference, will be held digitally on October 6 & 7 (Tues. and Wed.). FAIRCON2020 will provide ground-breaking keynote addresses, engaging C-suite panels, and expert case study sessions through a cutting edge virtual event platform. See the agenda. REGISTER NOW!