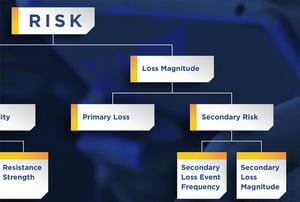 Every organization in every professional space is concerned with what's around the corner:
What will be the next big impediment to success?
How can we prepare for it now?
Do we even know where we stand currently?
These are the big questions that we want answered, but the responses we hear are usually just as overwhelming: "You need an entire task force to sift through the mass of data and information" or "AI isn't there yet" or "the ends don't justify the costs" or even "It just isn't possible."
---
Now through December 31, take advantage of up to a 40% discount on FAIR training.
Purchase FAIR training now, with discount code FAIRHOLIDAY2020.
Or contact the FAIR Institute FAIR Enablement Specialist team at fes@fairinstitute.org
---
These answers don't cut it anymore. Millions of dollars have been spent on controls, deficient tools, and redundant consultants. It's time to find a different way to prepare you and your organization for the future.
FAIR Fundamentals Online Training
The Factor Analysis of Information Risk (FAIR™) Fundamentals online training course (with 16 CPEs) is a quick and easy way to take a step in a better direction for cybersecurity risk management and other risk disciplines. FAIR risk quantification breaks risk down into numbers that everyone can understand, that reasonable analysts can ascertain, and that executives can use to make real decisions (as opposed to more subjective, qualitative values that may or may not reflect the reality of your unique circumstances).
Over the course of ~3 hours of instructional videos, as well as case studies from cyber risk and other risk scenarios, and self-paced work, FAIR Analysis Fundamentals aims to solve these common problems:
For an individual risk analyst, risk manager or security professional…
"How hard is it to communicate the value of risk quantification to upper management?"
Our training educates on the FAIR method, but it doesn't stop there! The FAIR-U platform is available for use by anyone looking to run their own FAIR risk analysis. Our training teaches you how to use it. The platform itself renders an easy-to-read report that can be used in official presentations, socializing the state of the risk scenario, and building out an accurate risk register.
"Our risk needs are different from other industries."
Let's rephrase. The "content" of your risks is different from other industries. The method of identifying and defining your risks doesn't have to be. FAIR has been used successfully in healthcare, financial services, tech, retail, government spaces, and more.
For the forward-thinking team leader...
"IT, Audit, and Business sides of the org don't speak the same language."
Bring these teams under one roof. Bring everyone! FAIR Fundamentals clearly defines the pertinent terms for risk management endeavors. Once everyone speaks the same language, everyone can work together to build a robust program.
"We don't have the resources to roll out an entire program across the enterprise."
Then start small! Have a small team or even just one person go through the training and prove out the value on a smaller scale. Even just a few people who can communicate risk effectively across teams can be the source of significant progress towards achieving your goals.
"We don't have access to the amount of data necessary to build a quantitative risk management program."
FAIR empowers you to make business decisions based on the data that you have and can easily acquire while accounting for the uncertainty of the unknown by relying on the accuracy of numerical ranges instead of the pursuit of perfect precision. Finding a balance between the granular details and broad strokes of a set of circumstances is crucial to timeliness and effectiveness in risk management.
There are many more ways that our training can serve you and your organization, and we would love an opportunity to talk with you about them or answer questions more thoroughly about the above. Please send our FAIR Enablement Team an email with an inquiry request, and we'll put you on our calendar ASAP. In the meantime, you can find more info about our training and certification options here.
---
Harris Moriarty and Maria Echaniz are FAIR Enablement Specialists at the FAIR Institute. To contact their team, please email: fes@fairinstitute.org.
---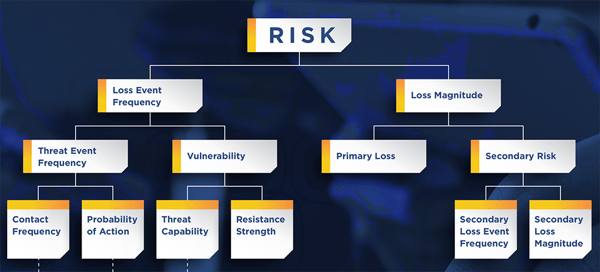 What is FAIR training?
The FAIR Analysis Fundamentals training course is an online, self-paced class that takes you through the general terminology, taxonomy, case studies, and exercises to enable the trainee to learn how to implement risk quantification into their current risk management practices.
What will I learn?
To begin, the course walks you through a bit of the philosophy that empowers FAIR. Then it moves into instructional lectures that describe each piece of the taxonomy in detail. Throughout are small assessments that check if the trainee is retaining the information. Then there are case studies that the trainee must work through, attempting to put FAIR principles to the test, so that finally they can use the FAIR-U platform to really "run" an analysis.
Is there a certification?
The OpenFAIR certification is hosted by an international consortium, The OpenGroup, that recognizes the FAIR standard as the only standard in the risk quantification space. They host the test, and, upon completion of the training course, instructions to schedule an exam and an exam voucher are provided. There is also an exam study guide embedded in the "additional resources" of the course.
Learn more:
Frequently Asked Questions about FAIR™ Training