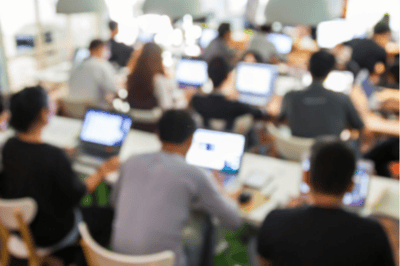 The FAIR™ Enablement Specialists (FES) team connects Institute members with the resources they need to build quantitative risk management programs, from educational materials to local and national events (like the annual FAIR Conference) to getting advice on best practices from FAIR experts and the FAIR community.
For Institute members looking to take their personal FAIR knowledge and skills up a level, that means formal FAIR training and certification. Here are the most frequently asked questions that we hear from members about the FAIR Analysis Fundamentals and FAIR Analysis Learning Path courses (from our partner, the RiskLens Academy) and FAIR certification (by The Open Group):
---
Q: What does FAIR training enable me to do?
A: On completion of the FAIR Analysis Fundamentals Course, you'll know the FAIR model and terminology, and the practical steps to apply it to risk analysis, creating risk scenarios, gathering data, and interpreting the results of risk probability distributions. You will also be prepared to take the Open FAIR Certification Exam.
Q: Why should I be FAIR certified?
A: The FAIR Certification shows peers and employers that you're keeping your skills at the forefront of cyber risk analysis – advanced companies such as Bank of America, Fidelity and Walmart (just to name a few of the organizations that have given presentations at the annual FAIR Conference) are now actively recruiting and promoting based on FAIR Certification status.
Q: Is the FAIR Analyst Learning Path course included with the Fundamentals course?
A: They are separate courses. We advise learners to go through Fundamentals and then Learning Path to advance their education on FAIR to the next level; it includes four course sections, each covering in depth one phase of the risk analysis process.
Q: How long does it take to complete a course?
A: Online and onsite courses are offered for Fundamentals. Users typically complete the online Fundamentals course in 16-20 hours.
The onsite Fundamentals course runs for two days. It's in-person with experienced RiskLens Academy trainers, very interactive and aimed at helping organizations create and build the culture of FAIR while learning the practical skills of quantified risk analysis.
The online Learning Path course is 2.5 hours and includes instructional videos, interactive exercises, resource documents, and risk assessments reviewed by instructors.
Q: Are there CPE's and, if so, how many?
A: Yes. You will receive 16 CPE's for each of the courses you complete. The CPE's are accredited by The Open Group.
Q: Is the cost of the exam included in the price of the course?
A: Yes. Once you complete the course, a voucher for the exam will be emailed in 1-2 weeks and then you may register with the exam administrator Pearson VUE.