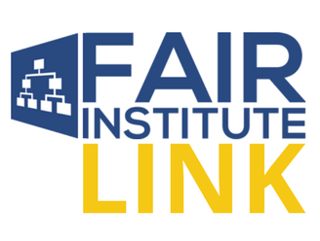 The FAIR Institute is very excited to announce the upcoming launch of Link, our member community platform. The rapid growth of the FAIR Institute along with member demand for better resource accessibility and member collaboration led us to the decision to retire the current Member Resources section of the website and adopt a true member community platform.
The new Link platform will allow the fast growing FAIR Institute community to more easily access member resources, better collaborate with one another and share best practices.
Link will be a great upgrade to the current members section of the website and will include:
Personal profile management and secure authentication
A robust and growing Resource Library
Local chapter group information, to connect with members from your region
Online group discussions, one-on-one messaging, comment abilities, a job board and more
Next week, current FAIR Institute members will receive email notification prompting them to set up an account for Link. Any questions can be directed to Luke Bader at lbader@fairinstitute.org.
Become a FAIR Institute Member Now
There are more exciting initiatives starting soon, including an Advanced FAIR User Workgroup and more local chapters. Become a member and subscribe to the FAIR Institute Blog to stay up to date on all FAIR news.