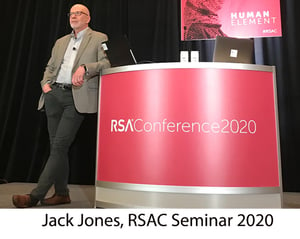 Again this year, the FAIR Institute has a major presence at the RSA Conference, April 24-27 in San Francisco, with two seminars led by cyber risk quantification authority Jack Jones and a two-day introductory training in FAIR risk analysis.
FAIR Analysis Fundamentals Training
Sunday, April 23 & Monday, April 24
9 AM to 5 PM PT
Register for the training as an add-on to your conference pass.
Register for the conference by Mar. 24 to save up to $900. FAIR members save an additional $150 with code "1U3FAIRFD".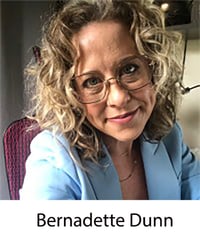 Course Description
"You'll learn the basics of quantitative risk analysis with FAIR. You'll see what's possible when you're equipped with a logical, repeatable, defensible model for analyzing risk in financial and probabilistic terms. By the end of the course all participants will apply their knowledge by performing actual risk analysis."
What's It Like to Go through FAIR Training in Cyber Risk Quantification?
A conversation with lead trainer Bernadette Dunn.
Seminars with Jack Jones
Two sessions on Tuesday, April 25, from 8:30am to 10:30am and 1:15pm to 3:15pm PT.
Register for a seminar with your conference pass. Register now for the conference.
Title: "Today's Best Practices for Cybersecurity Risk Measurement"
Jack's Description:
"In an economy that's forcing organizations to tighten their belts, the 'gut-driven' qualitative risk measurement of the past is no longer sufficient.
"This is especially true given evolving SEC reporting requirements, and the higher losses organizations are experiencing when losses do occur.
"Join our seminar to come up to speed on how cyber risk measurement is evolving and the advantages it can provide. This session will also include a description of common risk measurement challenges and how to deal with them."
Learn more – watch Jack's keynote address to the 2022 FAIR Conference:
Jack Jones FAIRCON Message to the Cyber Risk Management Profession: "The First Step Is Recognizing that You Have a Problem"
---
Join the FAIR Institute as a Contributing Member, get access to exclusive networking and learning opportunities, discounted tickets to the FAIR Conference and more benefits.