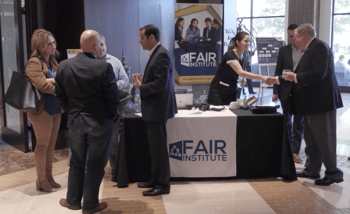 In a press release today, the FAIR Institute announced agenda details for the upcoming 2018 FAIR Conference (FAIRCON18), October 16-17, at Carnegie Mellon University in Pittsburgh – and pledged to make the event "movement central" for cyber risk economics, the revolutionary approach to measuring and managing information risk enabled by the FAIR model (Factor Analysis of Information Risk). The event is co-hosted by Carnegie Mellon's Software Engineering Institute and Heinz College of Information Systems and Public Policy, world centers for information security studies.
The agenda and conference participation includes TIAA, Fannie Mae, Honeywell, E*TRADE Financial, Walmart, Bank of America, ADP and Fidelity. Jack Jones, FAIR Institute chairman and creator of the FAIR model, will deliver a keynote on "The Next Frontier in Risk Management." The conference schedule builds in plenty of time for risk professionals to network in the halls and at a conference party at The Andy Warhol Museum. (Read this: Ten Interesting People You Will Meet at FAIRCON18)
The conference also features two days of on-site training in hands-on application of the FAIR model, held on October 14 and 15 – and an awards ceremony for winners of the 2018 FAIR Awards honoring risk management leaders for their initiative, ingenuity and contributions to information and operational risk management. The nominees come from Highmark Health, HPE, Ascena Retail Group, and other companies at the forefront of the cyber risk economics movement.
As Jack Jones is quoted in the press release, "FAIR has proven itself a lingua franca for risk management, as evidenced by the collection of minds and influencers we've attracted to our organization, and the thirst of practitioners for learning the lessons they teach. We're very much looking forward to the lessons we all learn from each other at FAIRCON18."
Read the press release: FAIR Institute to Hold 3rd Annual Conference as Movement for 'Cyber Risk Economics' Grows