FAIR-CAM
FAIR Institute Events at RSA Conference 2021 – FAIR Training, CISO Success Stories, New Controls Framework from Jack Jones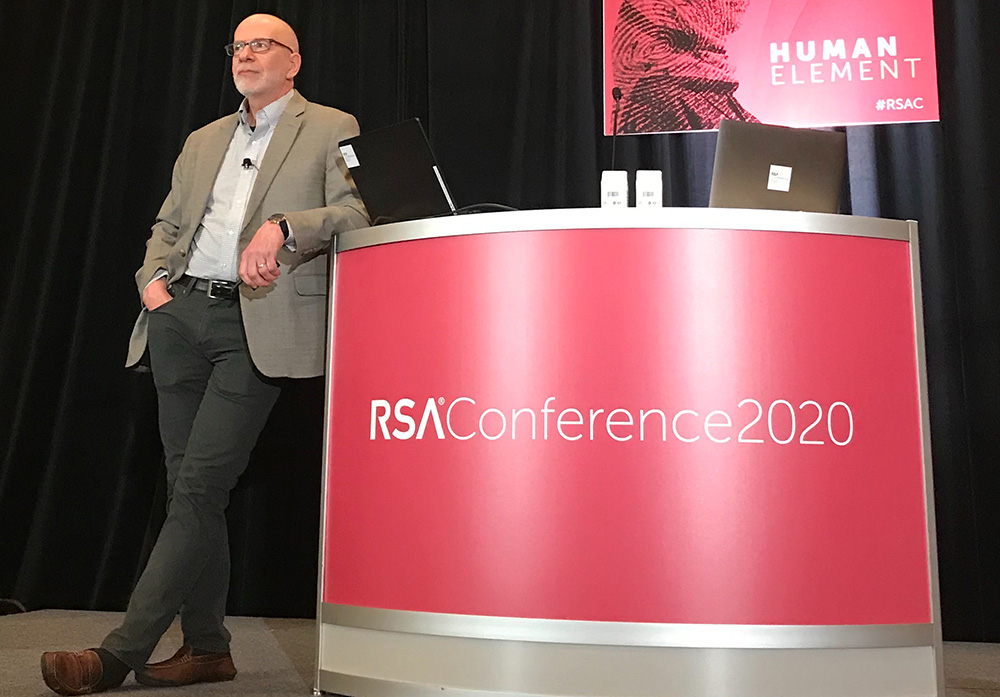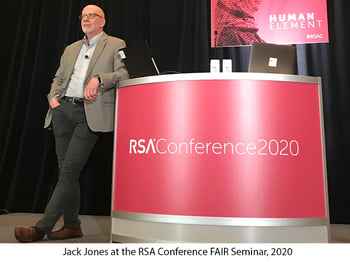 We are very excited to be partnering once again with the annual RSA Conference (RSAC21) to host multiple FAIR Institute-led events and sessions over the course of the conference in May.
This year, we are offering a special online, hybrid FAIR Fundamentals Training Course with our Technical Advisor RiskLens the week before RSAC21, May 10-14.
We are also hosting a multi-session Association Seminar on Monday, May 17, from 10:30 AM – 2 PM PT that will give you a glimpse into real world work with FAIR™. Experts will be discussing and presenting on their work in building risk management programs with quantification as well as walking through actual analyses.
To round out the week, Jack Jones, author of the FAIR model and Chairman of the FAIR Institute, will preview his highly anticipated work on a new controls framework in a session that you will not want to miss.
All of this is at RSAC21 and you can read more, register, and sign-up for all of the events below.
FAIR Analysis Fundamentals Training (Online-Virtual Hybrid Course)
Monday, May 10 – Friday, May 14
Quantitative risk analysis results in higher quality decisions. RiskLens' FAIR Analysis Fundamentals course - now available online with video classes on-demand and live coaching - focuses on the concepts and methods of FAIR, the internationally recognized standard model for quantifying risk.
Our RiskLens Academy FAIR training courses (accredited by the Open Group) are led by experienced practitioners and will improve participants' abilities to identify, measure, and communicate risk. All participants will receive a certificate of completion, including 16 CPE hours for professional certifications. After training and self-study, participants will be prepared for the Open Group's Open FAIR Certification exam and will receive a voucher covering the cost of the exam.
You must be registered for RSA Conference 2021 to purchase and enroll in this training. By enrolling in this session, attendees are opting in to share their details with FAIR Institute for certification purposes.
Association Seminar - How to Manage and Communicate Cyber Risk in Business Terms
May 17, 2021 - 10:30 AM - 02:00 PM PT
We are excited to announce our 3-part seminar on the business benefits of cyber risk quantification. All are welcome to attend the seminar on Monday, May 17 from 10:30 AM to 2:00 PM PT to be guided through an expert-led series that provides reasons why the industry has evolved toward quantitative methods, as well as the challenges and practical solutions for leveraging these methods. Attendees will be front row for an application session on running a quantitative analysis with FAIR. There will also be a Q&A session with Fortune 1000 CISOs who have built successful quantitative risk management programs.
We at the FAIR Institute hope that you will begin your journey with us and stay connected by joining our growing membership base at www.fairinstitute.org. If you have any questions, please reach out to Luke Bader, Director of Membership and Programs, at lbader@fairinstitute.org.
This content is brought to you by The FAIR Institute. Open to all pass types. Attendees selecting this seminar will have their contact details shared with The FAIR Institute.
"FAIR Controls: A New Kind of Controls Framework" - Agenda Session by Jack Jones, author of the FAIR™ cyber risk model and Chairman, FAIR Institute
May 20, 2021 - 12:25 PM - 01:05 PM PT
There's an old saying in marketing that, "Half of your advertising dollars are wasted. You just don't know which half." Unfortunately, a similar thing can be said for spending on cybersecurity controls. In this session, Jack will describe a new controls framework specifically designed to enable empirical measurement of cybersecurity control value.