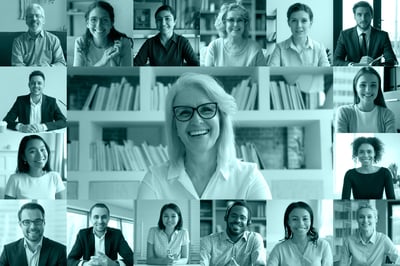 At the FAIR™ Institute, we are dedicated to bringing together thought leaders in information and operational risk with a common vision: to gather, create, and share FAIR knowledge and best practices. One of the best ways that we reach out to members are through the Local Chapters of the FAIR Institute.
These chapters provide the opportunity to meet with your peers across a variety of industries in your geographical area to learn from each other's expertise and operational practices and to exchange views on applications of FAIR.
In light of new work from home policies, we have moved all of the second quarter meetings to virtual sessions. We fully believe that the community can continue to host our revolutionary conversations and presentations through video events.
Below is a list of our chapter groups with recaps on past meetings, upcoming events, and instructions on how to RSVP. Even if you are not in that geographical area, we invite you to sign up and participate at as many as you can!
Greater North Carolina – May 14
Greater New York City – June 9
Dallas-Fort Worth – Coming in early June
Pittsburgh – Coming in early June
To view and RSVP to upcoming chapter meetings, you must be an Institute member and have created an account on our member community, FAIR Institute LINK.
To become a member, please apply here: Get Involved.
If you have not received an email invitation to join, please check your spam or junk folders, or request a new welcome email by emailing Luke Bader at lbader@fairinstitute.org.
Related:
Who Are FAIR Institute Members? Read Our "Meet a Member" Blog Series