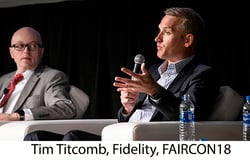 The community of FAIR cyber risk quantification (CRQ) experts, practitioners and learners comes together for the 2022 FAIR Conference, September 27 and 28 in Washington, D.C., (take advantage of the early bird pricing expiring May 31 – buy your tickets now).
If you've attended a FAIRCON, you've the seen generous sharing of risk management lessons learned that goes on, both on and offstage and especially in the FAIR use case sessions. The agenda for the conference is still under wraps, but we've rounded up some use case presentations from FAIRCONs past to give a taste of what's to come.
FAIRCON21 Use Case: FAIR and Cyber Risk Quantification to Increase Resilience at Datto
How the risk management team responded to news of a cyber attack on a competitor.
FAIRCON21 Use Case: FAIR For Emergency Management Planning at Sonoma County
A devastating fire required wide ranging cyber risk analysis for government services.
FAIRCON21 Use Case: Quantifying Operational Risk with FAIR for a Power Plant
FAIR analysis integrated cyber risk into enterprise risk management.
FAIRCON20 Use Case: Offshore Vendor Risk Assessment for a Healthcare Organization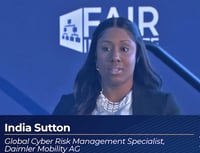 When the vendor announced it was sending its employees to work at home, the organization had to quickly assess the infosecurity risk.
FAIRCON19 Use Case Panorama – FAIR™ Practitioner Success Stories from BB&T, Swisscom, Fidelity Investments and Daimler Mobility
Case studies in introducing and accelerating a FAIR cyber risk quantification program.
---

Early bird pricing ends May 31 – reserve your FAIR Conference 2022 seat now.