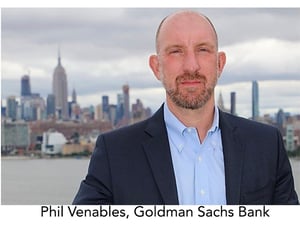 FAIRCON2020, coming to you online Tuesday and Wednesday, Oct. 6-7, brings together CISOs, top government agency officials, privacy/security regulators, board members and influential analysts for open discussions on the latest thinking in cybersecurity risk management. You know if they signed up for the FAIR Conference, home of quantitative cyber risk management, they're innovation leaders.
Here's a quick tour of what the conference has to offer from names and organizations you're going to recognize:
---
Register to attend the virtual 2020 FAIR Conference. It's free to members of the FAIR Institute. If you haven't already, join the FAIR Institute now.
Download the conference agenda.
---
C-Suite Sessions at FAIRCON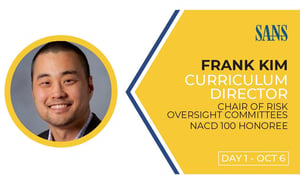 The action starts on Tuesday, Oct. 6, 11:00 - 11:45 AM, when Phil Venables, Member of the Board of Directors, Goldman Sachs Bank (USA), and a three-time CISO (Goldman Sachs, Deutsche Bank, Standard Chartered Bank) sits down for a keynote chat with Jack Jones, creator of the FAIR model and Chairman of the Institute
Then at 12:00-12:30 PM ET Tuesday, catch the "C-Level Panel - Improving Decision Making through the Adoption of FAIR" moderated by Frank Kim, Curriculum Director, SANS Institute and featuring:
Pat McGuinness, CIRO, Manulife
Mary Faulkner, CISO, Thrivent Financial
Omar Khawaja, CISO, Highmark Health
Mike Green, CISO, Cigna Health Services
Catch Omar Khawaja again a little later speaking on "Managing Risk in Times of Crisis: Applying FAIR to Become More Business-Centric during COVID," Tuesday, 1:15-1:45 PM ET.
Board-Level Sessions at FAIRCON2020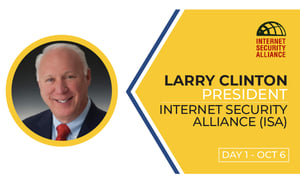 Next for a view from the board, Tuesday at 1:15-1:45 PM ET, a roundtable, "Helping the Board Exercise Proper Cyber Risk Oversight," led by Larry Clinton, President, ISA, co-author with the National Association of Corporate Directors of the Cyber Risk Oversight Handbook, with:
Daniel Dobrygowski, Head of Governance & Policy, Cybersecurity Legal Counsel, World Economic Forum
Shelley Leibowitz, Board Member E*TRADE, MassMutual
Lou DeSorbo, Chief Security Risk Officer, Centene
And to address the perennial board question, "How much cyber risk do we have compared to our other risks?," the conference offers a panel "How FAIR Can Help Better Integrate Cyber Risk with ERM," Wednesday, 12:30-1:00 PM, featuring:
James Lam, Independent Director, Chair of Risk Oversight Committees, E*TRADE, and the world's leading authority on ERM
Paul Sobel, Chairman, COSO
Greg Montana, CISO, FIS Global
Christopher Porter, CISO, Fannie Mae
Keith Weinbaum, Enterprise Risk Management Architect, Quicken Loans
---
LEARN MORE: A FAIR Beginner's Guide to FAIRCON2020
---
Government Sessions at FAIR Conference 2020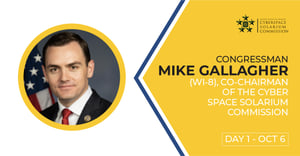 The bipartisan, Congressionally appointed Cyberspace Solarium Commission proposed some far-ranging recommendations on making cybersecurity more risk-aware (and more in the spirit of FAIR) and the conference will explore their ideas with two of its leaders, on Tuesday 12:30-1:00 PM ET, in the session "A Strategic Approach to Defending the U.S. in Cyberspace," led by Nick Sanna, president of the FAIR Institute:
Congressman Mike Gallagher (R-Wisc.), Co-Chair, Cyberspace Solarium Commission
Chris Inglis, Cyberspace Solarium Commission Member, Former Deputy Director, NSA
On Wednesday at 1:15-1:45 PM, get a firsthand report from the federal FAIR pioneers in the session: "Building A Quantitative Risk Management Program in the Federal Government,"
Emery Csulak, (CISO), Deputy CIO for Cybersecurity, Department of Energy
Dan LaGraffe, Director of Cybersecurity Operations, Department of Energy
Natalie Priani, Contractor Support Lead, Department of Energy
Cody Scott, Chief Cyber Risk Officer, Federal Agency & Government Chapter Co-Chair, FAIR Institute
Regulator Sessions at 2020 FAIRCON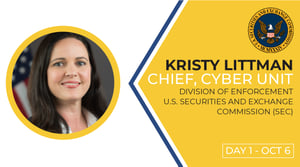 The conference has lined up key officials from the enforcers of the regulations that enterprise cybersecurity executives most need to understand.
Start Tuesday 1:15-1:45 PM ET with "Clarifying SEC's Expectations for Cyber Risk Disclosures: An Interview with Kristy Littman, Chief, Cyber Unit, Division of Enforcement, U.S. Securities and Exchange Commission (SEC)
Then on Wednesday, 2:00-2:30, a must-attend from those in banking risk management: "OCC Insights for Cyber Risk Assessments," with Kevin Greenfield, Director for Bank Information Technology, OCC, and Bill Barouski, Chief Information Risk Officer, Northern Trust Corporation and former CISO for the Federal Reserve System.
Influential Analyst Session at the FAIR Conference

Listen to the latest from Gartner, the research firm that CISOs and other C-suiters listen to, in the presentation "Drivers for IRM, Digital Transformation & Cost Optimization" by Khushbu Pratap, Research Director, Gartner, the firm that's been a leading advocate for quantitative cyber risk analysis.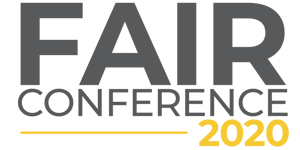 The 2020 FAIR Conference (FAIRCON2020), the premiere global risk management conference, will be held digitally on October 6 & 7 (Tues. and Wed.). FAIRCON2020 will provide ground-breaking keynote addresses, engaging C-suite panels, and expert case study sessions through a cutting edge virtual event platform. See the agenda. REGISTER NOW!