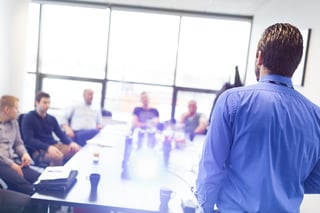 If you're attending the FAIR Conference in Dallas this year–and are looking to take your risk analysis skills to the next level–join us for on-site, introductory FAIR training, October 17-19, immediately following FAIRCON17.
In two days of classroom time, this workshop-style course will give you a comprehensive, hands-on education in the theory and practical use of the FAIR model. This course is designed to get you a step ahead in preparation for FAIR certification.
You'll gain a working knowledge of how to
Assess risk in financial terms
Make calibrated estimates of risk, even without strong data
Effectively communicate risk analysis to your organization
Support budgeting, compliance and governance decisions with defensible, quantified analyses.
The course will be led by Isaiah McGowan and Cody Whelan from RiskLens, FAIR Institute's technical advisor. Isaiah and Cody work as risk consultants day-to-day in companies like yours, running FAIR analyses, setting up FAIR programs and training staff; they will answer your questions and concerns based on deep, real-world experience.
---
Register Now for FAIR Training at FAIRCON17
---
Meet the Instructors
Isaiah McGowan, Senior Risk Consultant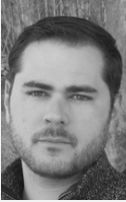 Isaiah is a Senior Risk Consultant with RiskLens and a former network security engineer, penetration tester and IT auditor. He is one of the leading specialists nationally in FAIR and has trained hundreds of security practitioners on the methodology. He currently holds the OSCP and OpenFAIR certifications.
A word from Isaiah:
"The failure to prioritize cybersecurity issues is like a massive DDoS against cybersecurity operations functions. The upstream effect on prioritization is felt by executives. FAIR clarifies the problem space which gives us control of the ship again. I was first introduced to FAIR when I was an incident handler and it wildly changed my views on what deserved my attention."
Cody Whelan, Risk Consultant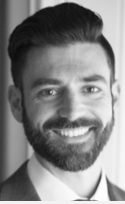 Prior to his work as Risk Consultant for RiskLens, Cody held positions at one of the world's largest insurance brokerages in client private services, as a risk management specialist at non-profits, and a technology risk manager at a regional financial institution. He holds a Master's in Risk Management from Florida State University and the OpenFAIR Certification.
A word from Cody:
"What I enjoy most about the FAIR methodology is that it fosters critical thinking and problem solving. Upon using FAIR, you immediately realize that it's not good enough to just feel like something is a "high" risk with little to no sound rationale or facts to back it up. Doing a sound FAIR analysis means that you've critically thought your way through the entire analysis and should have no problem standing in front of the so called "firing squad" answering any questions that may arise!"
(Note: To register for the on-site FAIR training, you'll first purchase your FAIRCON17 ticket, then add the training on during checkout.)