ABOUT THIS COURSE
WHO
Both existing FAIR Institute members and non-members are welcome to partake. Please note: this is an optional conference add-on course that you can add on to your FAIRCON17 ticket purchase.
WHAT
Join us for two days of on-site Introductory FAIR Training at The Hilton Anatole, directly following FAIRCON17. Led by FAIR experts from our technical advisor, RiskLens®, this workshop-style course will walk you through a foundational introduction to FAIR's core principles and enable analysts like you to:
Recognize the challenges associated with commonly used risk assessment approaches;
Distinguish the advantages and limitations associated with FAIR;
Internalize and apply basic risk concepts and terminology;
Understand common measurement challenges and how to effectively and consistently over come them using measurement concepts; and
Ultimately performing quantitative risk analyses.
WHEN
October 17 - 19, directly following FAIRCON17
WHERE
The Hilton Anatole, Dallas, TX (on-site, directly following FAIRCON17)
WHY
You may be wondering why FAIR Training is so valuable. Led by our technical advisors at RiskLens, FAIR Training will help you get ahead in a number of ways:
PREREQUISITE(S)
No prior in-depth understanding of FAIR is necessary; this course is open to all FAIRCON17 attendees (both FAIR Institute members and non-members), who have enrolled in this optional, add-on course.
Technical requirements include access to one of the following browsers on your device during training: Internet Explorer v9, Firefox v5, Chrome v7, or Safari v5.
ABOUT YOUR INSTRUCTORS
This course will be led by FAIR-certified trainers from the Professional Services Team at RiskLens®, FAIR Institute's technical advisor.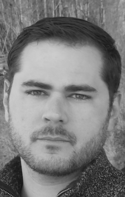 Isaiah McGowan, Sr. Risk Consultant
Isaiah is a Senior Risk Consultant with RiskLens® and a former network security engineer, penetration tester, and IT auditor who now works with the largest organizations in the world to apply quantitative risk models to problems in the security realm. He is one of the foremost domain specialists in FAIR and has trained hundreds of security practitioners on the FAIR methodology. He currently holds the OSCP and OpenFAIR certifications. Here's what he wants you to know about FAIR:
"The failure to prioritize cybersecurity issues causes a massive DDoS against cybersecurity operations functions. The upstream effect on prioritization is felt by executives. FAIR clarifies the problem space which gives us control of the ship again. I was first introduced to FAIR when I was an incident handler and it wildly changed my views on what deserved my attention."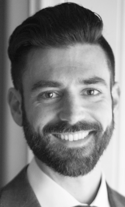 Cody Whelan, Risk Consultant
Cody is a Risk Consultant with RiskLens® who previously held positions at one of the world's largest insurance brokerages as part of their client private services; as a risk management specialist in the non-for-profit space; and a technology risk manager at a regional financial institution. He currently holds a Master's in Risk Management from Florida State University and the OpenFAIR Certification. Here's what Cody wants you to know about FAIR:
"What I enjoy most about the FAIR methodology is that it fosters critical thinking and problem solving. Upon using FAIR, you immediately realize that it's not good enough to just feel like something is a "high" risk with little to no sound rationale or facts to back it up. Doing a sound FAIR analysis means that you've critically thought your way through the entire analysis and should have no problem standing in front of the so called "firing squad" answering any questions that may arise!"
CURRICULUM OVERVIEW
Introductory bald tire exercise and overview of the FAIR model
Risk basics & probability vs. possibility
Measurement

Subjectivity vs. objectivity
Precision vs. accuracy
Qualitative vs. quantitative measurement
Improving estimation

Risk taxonomy & analysis
Loss event frequency & magnitude
Articulating Risk
Risk Modifiers
Troubleshooting Analyses
COURSE MATERIALS
Your RiskLens® instructors will provide you with a comprehensive curriculum, training workbooks, and materials needed to complete course exercises related to the training.
All participants will receive a certificate of completion with credited 16 CPE hours for professional certifications. Upon completion of this course, instructors will share how you can take the FAIR certification exam via The Open Group at a Prometric Testing Center near you, and provide you with a testing voucher.