The FAIR™ movement recently passed three milestones:
More than 1,000 have achieved

Open FAIR Certification

from the Open Group, the standards body that maintains FAIR.
More than 3,000 have been trained in the FAIR Analysis Fundamentals course by RiskLens Academy, accredited by the Open Group for FAIR training
More than 11,000 have joined the FAIR Institute as members (Sign up for membership here.)
About Open FAIR Training and Certification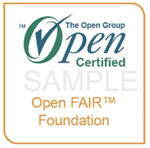 The Open Group certifies FAIR analysts who pass an examination demonstrating their knowledge of the key terms and analysis methods of Factor Analysis of Information Risk. The FAIR Analysis Fundamentals course prepares learners for the exam (course attendees also receive a voucher and study guide for the exam).
FAIR Analysis Fundamentals teaches these skills and more:
Know and apply the FAIR ontology to risk scenarios
Understand the use of calibrated estimation in quantitative risk analysis
Map various controls to corresponding parts of the FAIR ontology
Understand and interpret the results of a FAIR analysis
Apply your knowledge to case studies, based on real-life analyses
The RiskLens Academy offers FAIR training in a hybrid format, with live online and video coaching. Learn more: The Hybrid Approach - RiskLens FAIR Training in 2021 and Beyond
---
Now through June 30, enjoy 35% off ALL training courses with code "FI35DISCOUNT"
---
Benefits of FAIR Certification
Certification proves your knowledge of FAIR. With the rising popularity of FAIR, a lot of loose talk about "quantification" is floating around the marketplace. Certification sets you apart as a serious risk professional at the cutting edge of the profession.
Certification advances your career. Demand is rising in the job marketplace for FAIR expertise. At this writing, Equinix, Raytheon, Verix, FireEye, LPL Financial and more organizations list jobs calling for FAIR skills – keep up with the latest on the FAIR Institute job board in the LINK members zone (FAIR membership required).
Certification increases your status in your organization. In the current cyber risk environment, with enterprise level risk implications from ransomware and other threats, boards and senior management are demanding
What Learners Say about FAIR Training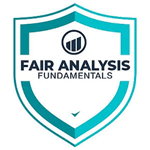 For a look at how FAIR Fundamentals training and certification has benefited risk professionals, read these course reviews from graduates:
"RiskLens provided a new and very enlightening view of risk analysis. I've been working in risk focused roles for a few years now, and this has opened many possibilities for shining a light on critical issues that need to be addressed. I was apprehensive and a bit afraid at first, but soon came to appreciate the FAIR model - very much due to the quality of the online courses and the excellent live course delivery."
"It's been really useful to go through the case studies both as a group and unguided, and to have had use of the RiskLens tool to see it in action."
"I have never had such a warm experience during training. The content was great, of course, but in the full group and in breakouts everyone was so respectful, helpful, and all added to each other's input. This was a great format and cadence for learning the material."
"Great entry point for someone like myself who is new to risk analysis!"