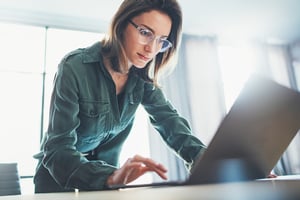 The FAIR Institute is honored to host our upcoming webinar titled "Women in Cyber Risk: Redefining the Future of Cyber Risk."
We take responsibility for highlighting the diversity of our community and promoting the work of our women leaders.
During this webinar, you will hear from women in different roles and industries talk about their careers, the importance of giving women more opportunities in an industry that has been predominantly represented by men, and advice to young women starting out their careers in risk and security.
PLEASE NOTE NEW WEBINAR DATE AND TIME:
This webinar is Tuesday, June 22nd, 11 am PT/2 pm ET. We hope you are able to join us for a fruitful conversation. We'll be sure to answer some of your questions on the work that these members do and their advice for dealing with the ever-changing risk management industry.
REGISTER HERE: Women in Cyber Risk: Redefining the Future of Cyber Risk
Panelists: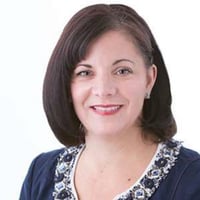 Mary Elizabeth Faulkner
CISO
Thrivent Financial
Mary Elizabeth Faulkner is VP, Chief Information Security Officer (CISO) for Thrivent Financial, reporting directly to the Chief Information Officer (CIO). Mary Elizabeth serves in this position for Thrivent Financial, its subsidiaries and affiliates (Thrivent). Acting as the CISO, Mary Elizabeth is responsible for leading teams to execute the Information Security strategy, and to provide management and oversight to the implementation of information security programs and associated controls. Mary Elizabeth Chairs the Patch Management and Vulnerability Oversight Group. Prior to taking the role as CISO, Mary Elizabeth most recently held the role of Director, Information Security, at Thrivent for 3 years.
Prior to joining Thrivent, Mary Elizabeth was a CISO for a manufacturing and retail global organization. In addition, she has led Global IT organizations driving maturity in Information Security and Network and Security Operations. She has over 20 years of experience in Information Security, Litigation Advisory Services and IT Audit.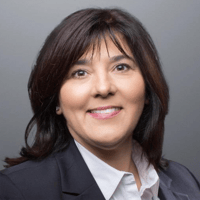 Diane Ball
VP & CISO
Blue Cross Blue Shield of Tennessee
Diane Ball is Vice President (VP) and Chief Information Security Officer (CISO) for BlueCross BlueShield of Tennessee. She has been in this role since November, 2015. Diane is a proven leader well-versed in influencing change, developing internal and external customer relationships, and building technically diverse and engaged teams across a broad range of information technology disciplines. She is a Certified Information Systems Security Professional (CISSP) offering over 20 years of security management practice. Diane has also lead privacy, enterprise risk, records management, and operational risks programs.
Throughout Diane's career, she has served as the CISO for Fujitsu America Inc., and as Director of Enterprise Security, Privacy & Records Management for BlueCross BlueShield of North Carolina. She began her Information Security career at Wachovia Bank, where she was successful at building many components of Wachovia's information security programs as well as the technology operational risk program.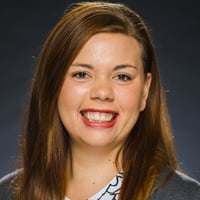 Taylor Maze
Sr. Consultant, Professional Services
RiskLens
Taylor Maze is a Senior Risk Consultant in Professional Services at RiskLens. Taylor has been at RiskLens for three years and is involved in the development and implementation of FAIR-based cyber risk management programs with some of the world's largest companies. Prior to coming to RiskLens, Taylor worked in IT Advisory at Deloitte, specializing in Technology Risk Assessment and controls testing. Taylor lives in Raleigh, North Carolina, with her husband and two dogs.
REGISTER FOR THE WEBINAR: Women in Cyber Risk: Redefining the Future of Cyber Risk