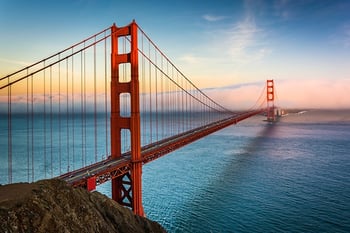 We are happy to announce our annual FAIR Institute Breakfast Meeting at the RSA Conference 2019 will be held at Courtyard by Marriott San Francisco Downtown from 8 – 11 AM on Wednesday, March 6, 2019. Admission is free and the event is open to any cybersecurity or risk professional interested in learning about FAIR, the revolutionary cyber risk quantification model.
Last year, FAIR model creator and FAIR Institute Chairman Jack Jones presented a roadmap for successfully adopting FAIR within an organization to enable more effective decision-making. Since then, many organizations have applied that expertise and channeled it into many concrete examples of FAIR adoption.
This year's breakfast meeting will feature some of those FAIR experts to present real life case studies on how they deployed FAIR in their organizations, with Jack leading the discussion. Join other cyber risk executives for a high-impact breakfast meeting to learn from industry leaders about their experiences on:
Using FAIR to make better cybersecurity and business decisions
What it took to adopt FAIR within their organization
FAIR Institute Breakfast Meeting
When: Wednesday, March 6, 2018, 8:00 – 11:00 AM
Where: Courtyard by Marriott San Francisco Downtown
299 2nd Street
Rincon Hill Room
San Francisco, CA 94105
(map - 7 min. walk from Moscone Center)
Full Agenda:
Breakfast & Networking
Welcome Remarks
Showcase: Case Study Presentations
Q&A Session moderated by Jack Jones, author of FAIR
We will be sending out email invitations over the next few weeks but seating is limited so reserve your ticket today!
For more information about the FAIR Institute and to become a member, please visit our website.